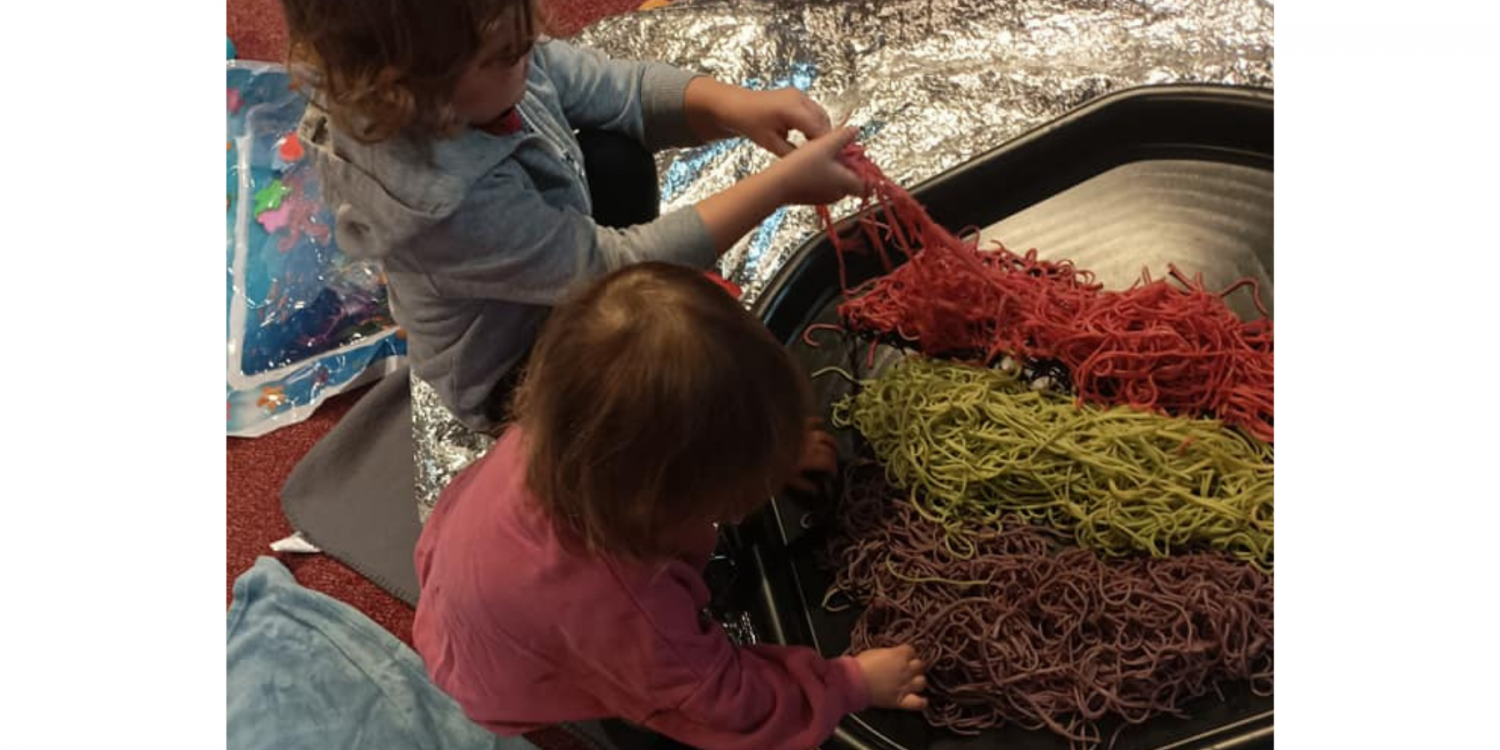 Since lockdown, many services, including groups run by churches, have seen demand grow as families have sought to rebalance life and seek out connections. The deanery intergenerational missioner in Abbeydore, Geri Miller, has been instrumental in establishing two highly successful mums and baby groups in Kingstone and Madley, enabling her to introduce faith to a new generation of Mums and children in the area.
"Many of the young mums who come to our weekly toddler groups had their babies during the various lockdowns. They told us how isolated they felt and how a lack of contact with other parents affected their confidence.
"As a Mum to two girls, I get it. During the first lockdown, I had a baby and was stuck homeschooling and caring for a newborn. I was unable to get out and meet people – it was lonely.
"When we started meeting up, we initially gathered together, chatted, and provided the children with a place to play. It remains at heart all about building relationships with people. The groups have grown by word of mouth, and we have welcomed other people. Some of the Mums have formed support systems within the groups.
"One of our volunteers, who helps at our group in Kingstone, is a retired psychotherapist. She has been able to support new parents by simply sitting and listening to concerns and gently offering an alternative perspective.
"We have also invited the local community nurse to come and chat with us all. All of these people have helped rebuild confidence and reconnection. It helps new parents realise they are not alone and that what they experience is often something others relate to."
Geri adds: "We pray and share the Bible during our sessions. It is a distinctly Christian ethos and an unmistakable expression of how the church loves and serves people.
"We are seeing friendships blossom and people asking questions. We're trying to keep people engaged in faith conversations without expecting them to come to a Holy Communion service every Sunday."
Geri's work has led to personal development and an opportunity to explore other community groups beyond the traditional church structures.
"I was made aware that one of the local Brownie units would fold if they couldn't find another adult leader. It was another way for me to build relationships in a way that traditionally the local vicar doesn't achieve."
The playgroups are building towards Easter and looking to start a regular craft group. "The idea is loosely based on the principles of Messy Church," explains Geri. A few other parents and volunteers are looking at launching a community garden project, "There are lots of exciting new initiatives coming out of these two groups."
The deanery team, which includes several pioneer priests and lay leaders (including Geri), has been looking at plans to make regular Sunday communion services more accessible to families while balancing the formality of existing congregations. "After all, this is about growing an intergenerational church," says Geri.
To find out more details about all the events, services, and activities across the Abbeydore Deanery, visit their website: https://www.abbeydoredeanery.org/