Meet the team interviews...
This section contains all our 2 min meet the team interviews
The Revd Dr Elizabeth Wild is our Local Ministry Lead. She joined Hereford Diocese in February 2022. Elizabeth leads the Mission and Ministry Team with a particular responsibility for Readers and developing local and lay ministry. She is a key part of supporting our mission and ministry, working alongside some highly closely with senior staff, key stakeholders and leading the Mission and Ministry Team.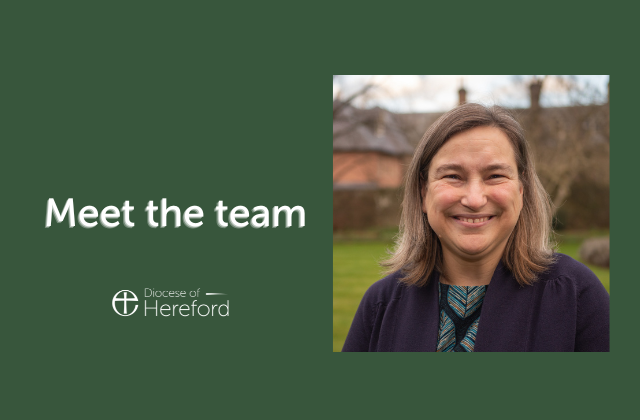 ---
Kathy's job title is Intergenerational Church Enabler, which includes being our Diocesan Messy Church Lead, supporting other new worshipping communities, and offering support and training to our Open The Book Teams. She is also a Licenced Lay Pioneer. Kathy lives in Leominster and has worked at Diocese since  2014. She has been a member of the Board of Education and volunteered for the Young People's Team before that. Kathy is Chair of Trustees for Leominster Food Bank and Community Money Advice Centre and is a campaigner for social justice. She's also a Morris dancer and has three sons who are all considerably taller than her, which helps her reach things in high places! She is married to South Wye's Intergenerational Missioner, David.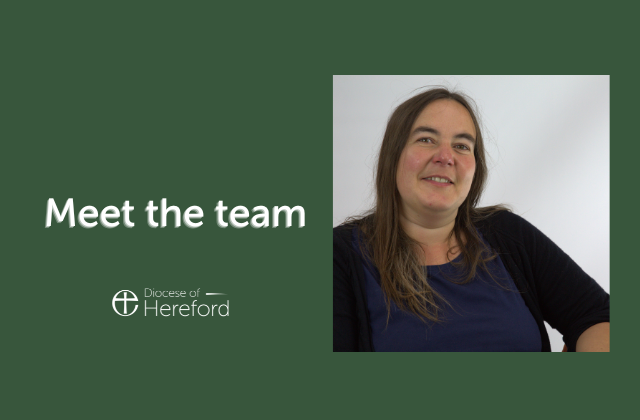 ---
The next team member we meet in our two-minute interview is Derek Chedzey. Derek Chedzey is Archdeacon of Hereford since 2018. He has a particular emphasis on supporting parishes in the Hereford Archdeaconry, but as a member of the Bishop's Staff team he also has input in empowering all of our church members to Proclaim Christ and Grow Disciples. He lives in Hereford with his wife Claire, who is a Reader.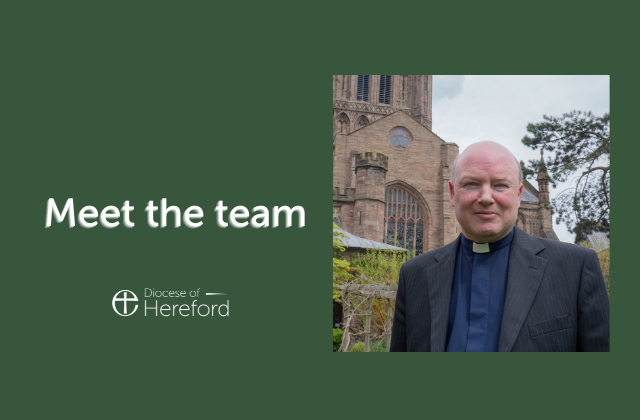 ---
The next team member we meet in our two-minute interview is Rosa Speyer. Rosa is the Parish Giving Advisor responsible for the Hereford Archdeaconry and also focussed on communicating generosity – looking out for those lovely good news stories of how generosity is happening in our churches, communities and parishes. She is in the 3rd year of her Reader Training and hope to be licensed to minister in her home diocese of Gloucester in September next year.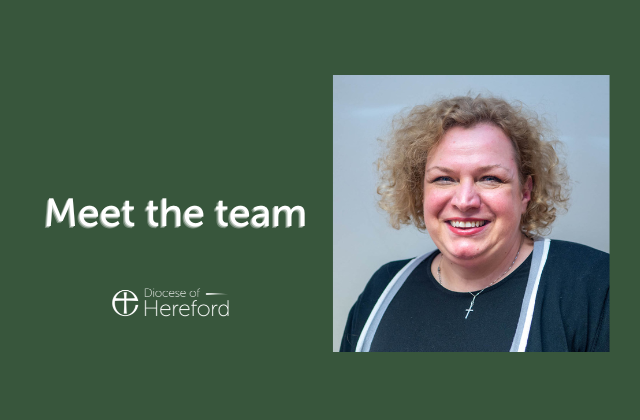 ---
The next team member we meet in our two-minute interview is Mark Simmons. Mark has worked in Hereford Diocese since 2020 as a Parish Giving Adviser (Ministry Development). He grew up overseas and worked in international development, peace-building and human rights before moving six years ago to north Herefordshire, his 42nd home. He has four teenage children and quite a lot of hangers-on! As well as travelling and cooking, Mark loves choral music (and misses singing daily services); in the meantime, he "makes a joyful noise" as an organist for his local parish church.
---
The next team member we meet in our two-minute interview is Mark Melluish. Mark moved to Herefordshire with his wife Lindsay and joined the team as Diocesan Mission Enabler. Mark and Lindsay have 5 children and 2 grandchildren. Mark has been heavily involved in the leadership of New Wine England for over 30 years. He has co-authored two books and regularly mentors young leaders throughout the UK. He enjoys cycling, beekeeping, gardening, and good wine.
---
The next team member we meet in our two-minute interview is Kerry Preedy. Kerry is a well-known face in the diocese, she began working for the diocese in 2006. She started out as a receptionist and has worked up to become HR & Office Manager. Kerry has two young children, Chloe and Olivia, and she is married to Paul. She enjoys shopping, eating out and being with friends. She is a people person.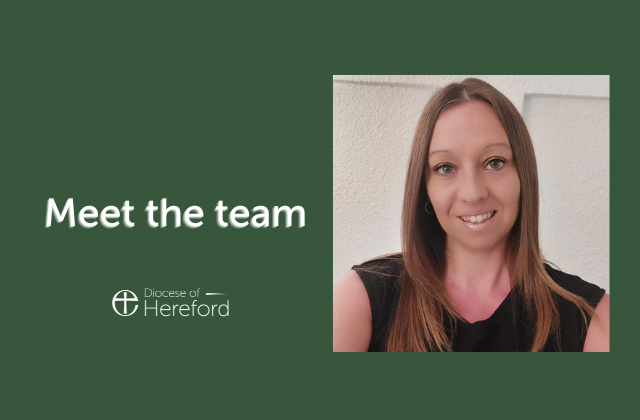 ---
Carl has worked for the diocese safeguarding team for over a year. He says that has been made very welcome from day one. Prior to joining the team, Carl was a Police Officer for 30 years. He retired from West Midlands Police Force in 2020. Carl lives in a small village in Beckbury, which is close to RAF Cosford. He is married and has 2 young children. He is involved in the Villages Under 14 Football team and is the Vice Chair of Shropshire and Herefordshire Boys County Junior Golf. For the last 4 years, He has been the Chair of Governors for The Trinity Federation, which includes two of the Diocese's Primary Schools.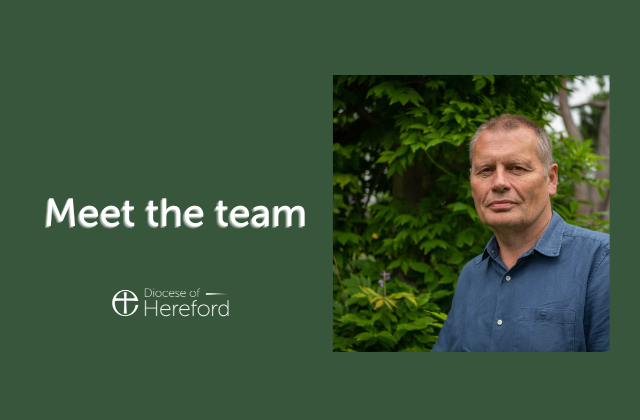 ---
Lorna is a member of the Property team. She joined the diocese in 2021. Previously she worked in the charity sector as a Property Project Manager. Lorna is married and lives with her husband, three primary-aged children, and a cat on the edge of Gloucestershire, not far from the Herefordshire border. She is an active member of her church community and Chair of Governors at her local primary school. In her spare time, Lorna enjoys reading and Zumba.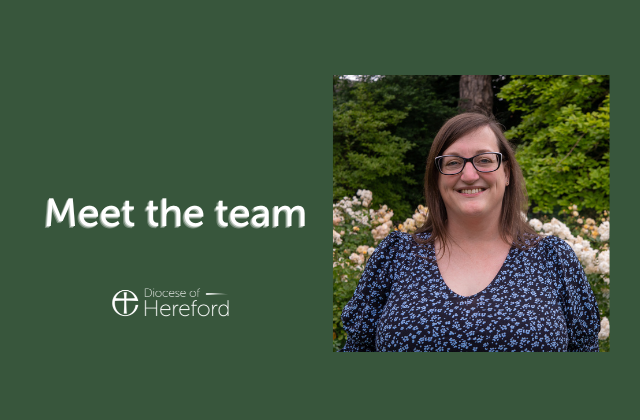 ---
Mike is part of our diocesan property team and is often seen out and about at Churches and properties across the diocese. Mike lives in Hereford. He is married, has two daughters and enjoys travelling. He is an enthusiastic sports fan and highly competitive amateur cricket player.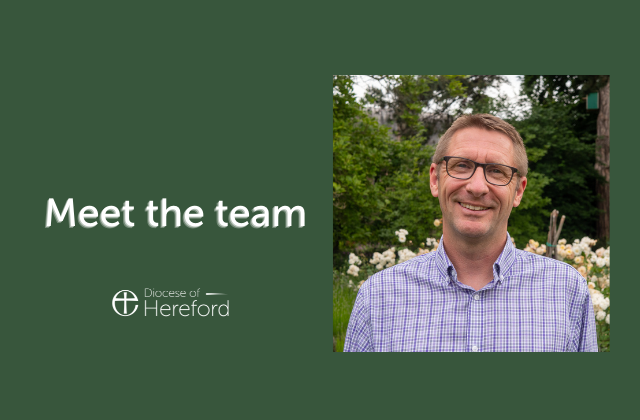 ---