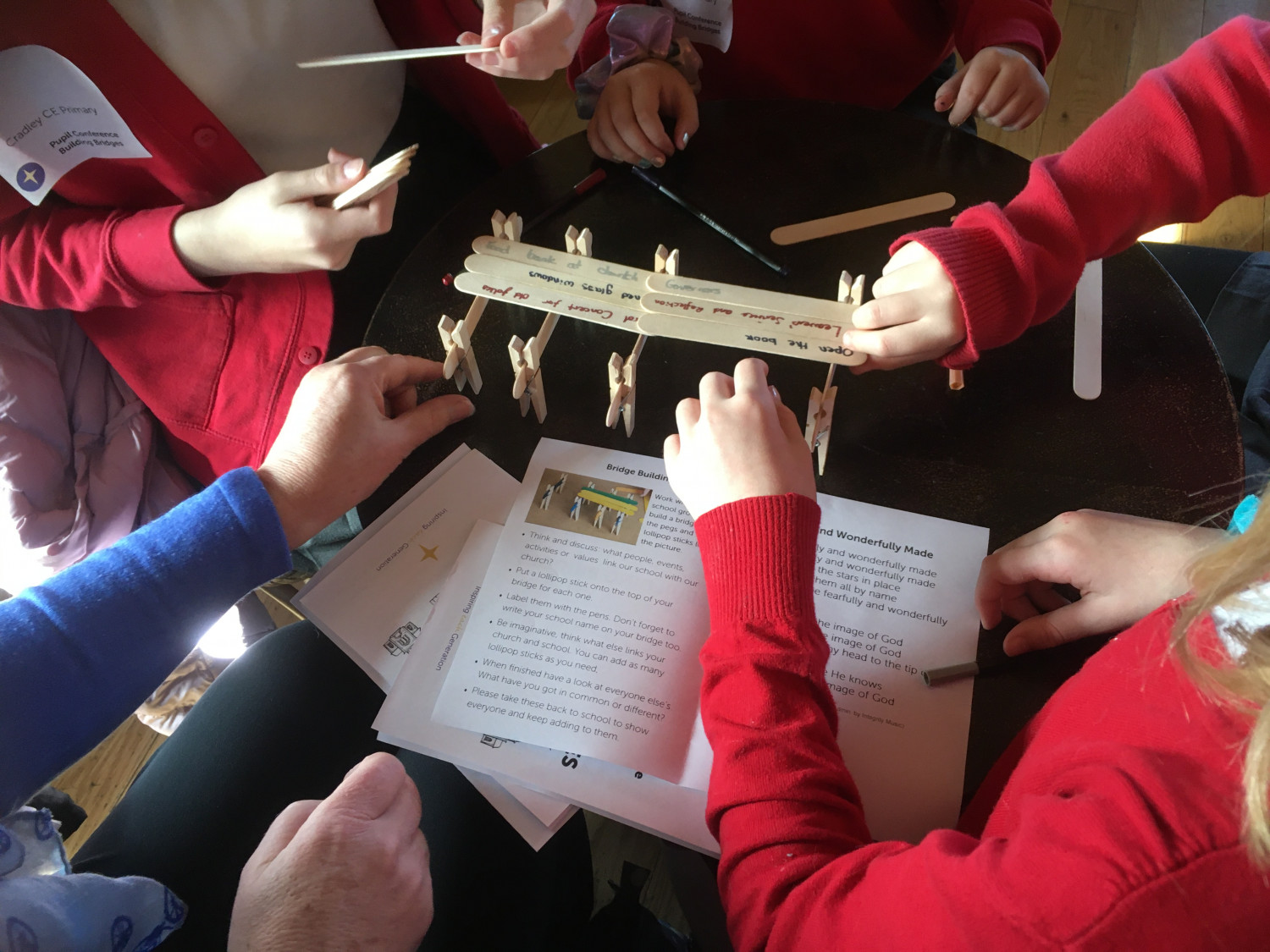 Church schools and the local parish church should work closely together in partnership: seeing themselves as an active association – as an extended community – together at the heart of the Church's mission to the community.
In offering an invitation to children and young people from all backgrounds to participate in a Christian community, Church schools can provide a real experience of God's love for all humanity. In a Church school, pupils not only learn about religion but can also experience it as a living tradition and inheritance of faith. Church schools are therefore a unique gift from the Church to an increasingly secular culture. This is why foundation governors are such an important part of the school leadership as they represent the local church within the school and are part of this bridge-building process.
The majority of our schools have local clergy on their governing boards, and clergy will also be present in school leading worship, pastoral visits and supporting the pupils and staff in other ways. Many schools also have great 'Open the Book' teams from local churches leading collective worship.
The picture above is of a bridge made by children at a diocesan conference, they labelled each piece of the bridge with ways that their school and church were connected. How big could your bridge be?
The best church-school partnerships are where the bridge between the two communities is two-way. Where the school is actively involved in the life of the church, and where the congregation see the school as part of their community and is involved in the life of the school too. Examples include Messy Churches run in the schools, prayer spaces run by the church for the school and volunteers from the church helping in school with clubs and listening to readers. The first step is to simply ask the school what support they would like.
The Education Team work closely with the diocesan mission and ministry teams, to explore and share ways to support churches and schools working together.
Bridge Building Network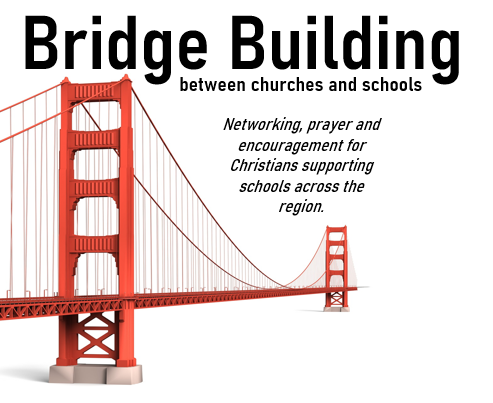 Bridge Building Network - open meeting for any churches supporting schools in the region hosted by Mark Harrington from the DBE Education Team.
An opportunity to meet together, pray, reflect and share ideas and resources to aid your churches in ministering to local schools. Meetings are held on Zoom once a half term. Contact Mark Harrington - Education Development Officer for more information.
Dates & Register for BB network
Let us pray anywhere? Research Project

As part of the Diocesan Year of Prayer, our education team is running a research project with six of our schools. This is being funded by the Growing Faith Foundation. We are exploring the following question:
How can we as churches and church schools encourage primary school children to develop a prayer life outside of the school setting?
This project involves interviewing pupils about prayer. We will then be developing and trialling prayer resources before reinterviewing the children to evaluate which tools have helped them to pray or reflect more.
As part of this project, we have produced a booklet for parents to help nurture their child's prayer and spiritual life.
Download 'Don't Burst Our Bubble Guide'
Prayer Space Resources
We also have developed a pack of prayer resources that church leaders or schools can use to help explore prayer. There are lots of similar activities and online training available from Prayer Spaces in Schools.
Download Prayer Space Activities