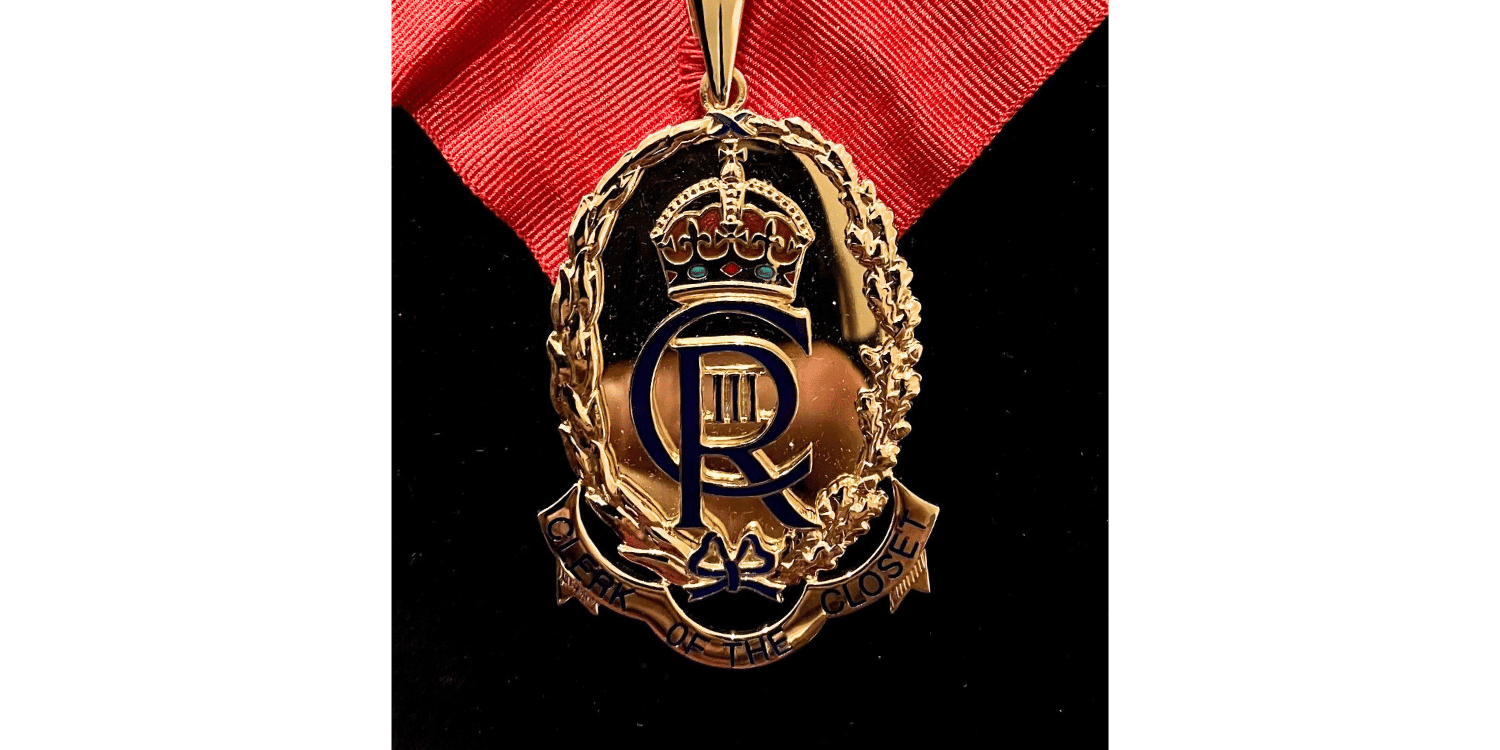 Bishop Richard has been appointed Clerk of the Closet to His Majesty King Charles, a role which will see him head up the Ecclesiastical Household, with oversight of the College of Chaplains and responsibility to introduce new diocesan bishops to the Sovereign. This is a role which has existed since 1432.
Bishop Richard said, "I was surprised and honoured to be offered this ceremonial role, which dates back to 1437. I am thankful to those who have gone before me and who have graciously shared their wisdom."
The position has been held since 2014 by the former Bishop of Carlisle, the Rt Revd James Newcombe who announced his retirement back in March. Bishop James served Queen Elizabeth II and our present King Charles marking the transition of monarchy.
The closet is the ancient name for a Royal Chapel. The Clerk of the Closet carries an annual nominal salary of £7! The bishop explains: "Alongside the Rev. Canon Dr Paul Wright, Chaplain to the Royal Household, I will have responsibility for the 30 Royal Chaplains who conduct services at the King's chapel in St James's Palace and represent the monarchy around the country. When chaplains retire or resign it will be my job to suggest their replacements."
"Every time a new diocesan bishop is appointed, they 'pay homage' to the King. I oversee that audience along with the Lord Chancellor. The role also includes vetting any books which are dedicated to His Majesty; I read and vet them to make sure they're suitable."
As a new Diocesan Bishop, +Richard was invited to spend 24 hours in January with the King and Queen at Sandringham, their home in Norfolk, with a group of other guests. There were meals and walks around the grounds, he preached there on the Sunday – and even celebrated his birthday during the visit.
"The King and Queen were very hospitable and made us feel most welcome," he adds. Following the visit, bishop Richard was invited to attend the Coronation in May, where he accompanied Her Majesty, the Queen as one of two Bishop companions during the ceremony at Westminster Abbey.
The Bishop has also received his writ of summons to the House of Lords, where he will join the other Lord's Spiritual from the New Year. He sums up, "The day just has just become a lot busier and I will need to carefully balance my duties to serve the diocese as well as these national responsibilities. I am very grateful for the many people who continue to hold me in prayer."