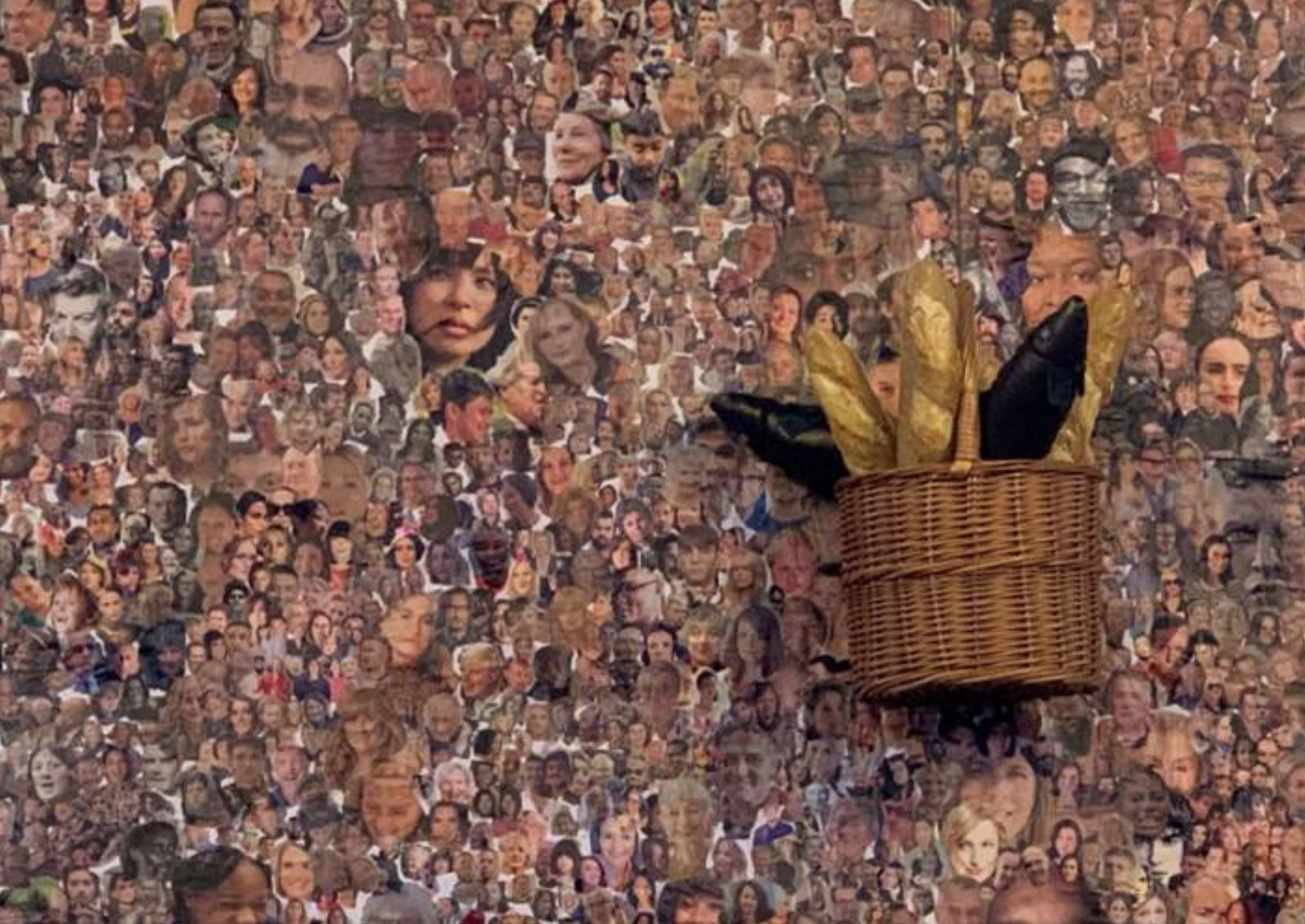 A small group of dedicated crafters in South Shropshire have been helping to spread the Good News of well-known Bible stories in the form of knitted tableaux. The knitted tableaux known locally as Bible Yarns has already visited many churches and has helped raise over two thousand pounds.
The idea started in late 2019 before lockdown but the group were undeterred and the ten women decided to carry on knitting and sharing designs by email and phone conversations. The group includes those who knit, sew as well as others who prefer paper maché modelling.
Joan, a member of the group explains: "Lockdown was hard and our group were no exception. But we all found that being able to focus on our creations and share ideas helped enormously and made us feel less isolated."
She goes on to add "One of our group lost her husband to cancer a few months into lockdown. Although a farmer and surrounded during the day by her supportive family, she found the evenings stressful. Her answer to this was to knit more sheep for Bible Yarns. One of our first stories was the parable of The Lost Sheep which required 100 knitted sheep. This helped her keep focus and when she needed a change, she would knit angels to ascend and descent Jacob's Ladder. Having something to work on with others, saw her through a very dark period."
"Another member of the group who spent the lockdown helping her daughter, a hospital worker care for her young granddaughter, used the home learning to engage her in sewing felt fish. The fish appear in the New Testament story of Jesus appearing to his disciples after the Resurrection. The project helped the child find an outlet for her worries when her father, a front-line health care worker, was in intensive care on a ventilator."
Joad adds: "It seems a few of the fish were kept as a reminder and I understand they are used each night to say ' a thank you' prayer to Jesus for making 'daddy' better and bringing him home from hospital."
The project grew as more people learned about it and wanted to help. One person, no longer able to craft due to a stroke, tore faces out of old magazines and newspapers which are now part of a collage representing the miracle of feeding the 5000.
Once lockdown eased and the group started to meet in person, more stories were created. The project continues and three years on there are 24 tableaux which are part of Bible Yarns.
Joans sums up: "Working on this project during lockdown was therapeutic for us and has created a bond between us. We all feel that this is something positive that has come from the bleak times we all had to live through."
The group hopes that this novel way of spreading the Good News of the Gospel, will remind others of stories perhaps forgotten and hopefully raise a smile or two."
The tableaux is hoping to tour other churches and schools so is keen to hear from anyone interested in hosting