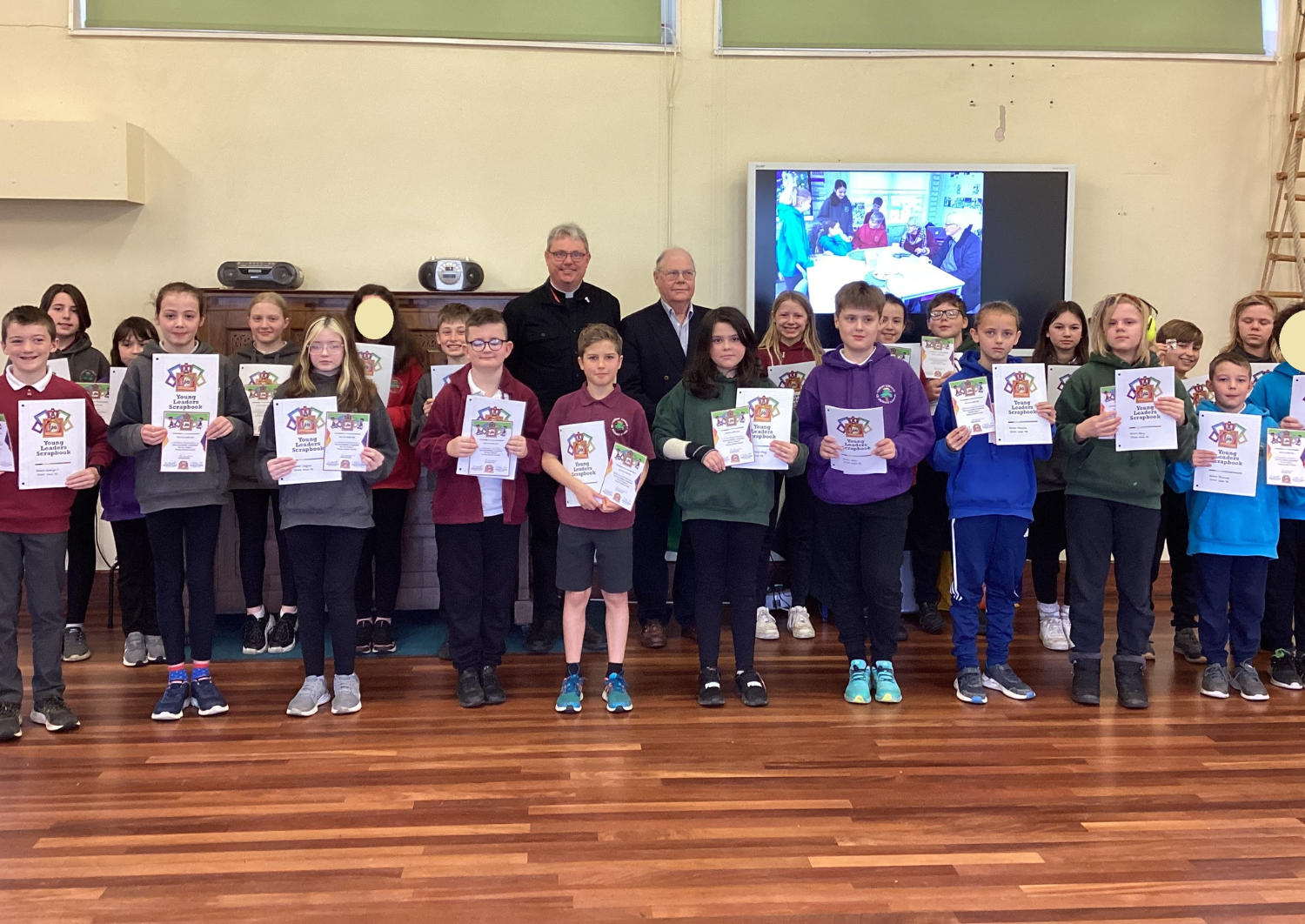 Children in Year 6 at Christ Church CE Primary school in South Shropshire celebrated achieving their Archbishop's Young Leader's Award with a Community Tea party.
The children prepared an afternoon tea party for older people in the local area and invited them to enjoy the occasion.
Headteacher, Tracey Cansdale explains: "Many of the children had chosen a 'backroom role' and had expressed anxiety about making small talk with people they didn't know. At the event, they welcomed and chatted to people in our village community that they did not know and felt so proud of themselves."
The tea party was part of the Archbishop's Young Leader's Award, a programme which is designed to encourage leadership skills as well as inspire young people to take their faith into action.
The school has been pioneering the scheme and has engaged children in a number of year groups in opportunities to achieve an award. As part of work with Key Stage 1, pupils aged 6 to 7 years old, learned about about kindness, community and teamwork. The younger children organised their own fundraising tea party to mark the coronation, inviting friends and family to join them.
Tracey explains: "They chose to support the Malala Fund afer learning about the UN right to education and Malala's work in encouraging girls into schools"
"The KS1 tea party was photographed and shared on the school's Twitter account and even earned a tweet back from Malala herself."
"We are so proud of all our children. We are very grateful to a local charity who funded the project in memory of a much-missed local resident, Mrs Cameron.
"The links this type of project provides, between church and school, are life changing. We are a Church of England school in a small rural village with no open church but we have developed strong links. Everyone has benefited from the relationships that have been kindled and the children are already asking when they can do it again!"