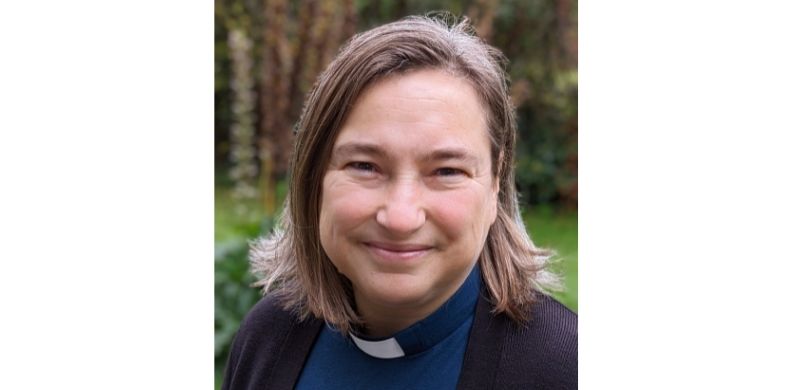 We are delighted to confirm the appointment of The Revd Dr Elizabeth Wild who will be joining the team in Hereford Diocese next year. She will take up her role in February 2022.
This is another significant appointment for the team in the Diocese which serves the Church of England in Herefordshire and South Shropshire.
"I am really thrilled to be appointed Local Ministry Lead and look forward to joining the team in Hereford and getting out and about across the diocese to discover what God is doing in villages and towns where people are living out their faith in all sorts of ways. This is an exciting and challenging time for the church as we seek what God is calling us towards, and I am humbled and privileged to be able to share in this important work."
Elizabeth is presently Rector of the North Cornwall Cluster of Churches in the diocese of Truro. In her journey of faith, she has always tried to be open to God's prompting and this has led her to all sorts of surprising places, from meeting wonderful people on Iona and becoming involved with the Iona Community, through serving some of the most vulnerable children and families as a psychologist, to training for ordained ministry and ending up in a beautiful part of Cornwall.
Elizabeth said: "For me, the call to follow Jesus has always been demanding and unexpected, but also joyful. In my current role, I have really appreciated walking alongside people who are growing in how they live out their faith - in their everyday lives and in many kinds of ministry. I am very much looking forward to moving to Hereford Diocese and discovering more about the ways that the Holy Spirit is already at work in local ministry and what exciting fresh opportunities we might explore together."
Elizabeth was ordained in the diocese of Southwell and Nottingham in 2012. Prior to ordination, she worked as a Clinical Psychologist with children and families and as a Parish Assistant in East Sussex. Elizabeth is married to Michael, who is training as a Reader and has four grown-up daughters and two grandsons.
Sam Pratley, Diocesan Secretary said: "We are all looking forward to Elizabeth joining the team in Hereford.
"Elizabeth is a key part of supporting our mission and ministry working alongside some highly experienced colleagues. She understands the challenge of ministry in a rural diocese and I look forward to welcoming her to the team next year."
The Local Ministry Lead has overall responsibility for enhancing the Diocese of Hereford's focus on and capacity for local ministry at every level. Elizabeth will also be made Warden of Readers and holds responsibility for developing a diocesan strategy for licensed and other lay ministry pathways that enables the whole church to share in the mission of God in Herefordshire and South Shropshire. She will work closely with senior staff, key stakeholders and lead the Mission and Ministry Team.