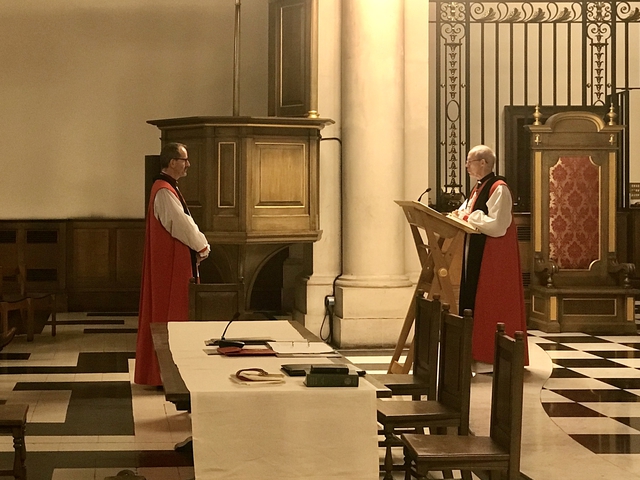 The election of the Rt Revd Richard Jackson as Bishop of Hereford was confirmed on Tuesday 7th January at St Mary-le-Bow. During the service, the Archbishop of Canterbury confirmed the election made by the College of Canons at Hereford Cathedral on the 6th December 2019.
This means that Bishop Richard has legally taken on the responsibilities of Bishop of Hereford, but in practice, he will not take up residence at the Bishops Palace in Hereford until February when he and Deborah make the move from their home in Sussex.
We are delighted to announce, Bishop Richard will be installed as Bishop at Hereford Cathedral on 21 March 2020. This is the opportunity for the Diocese and the people of Herefordshire and South Shropshire to celebrate Bishop Richard taking up the role. More information will be available from the Cathedral in due course regarding the service.