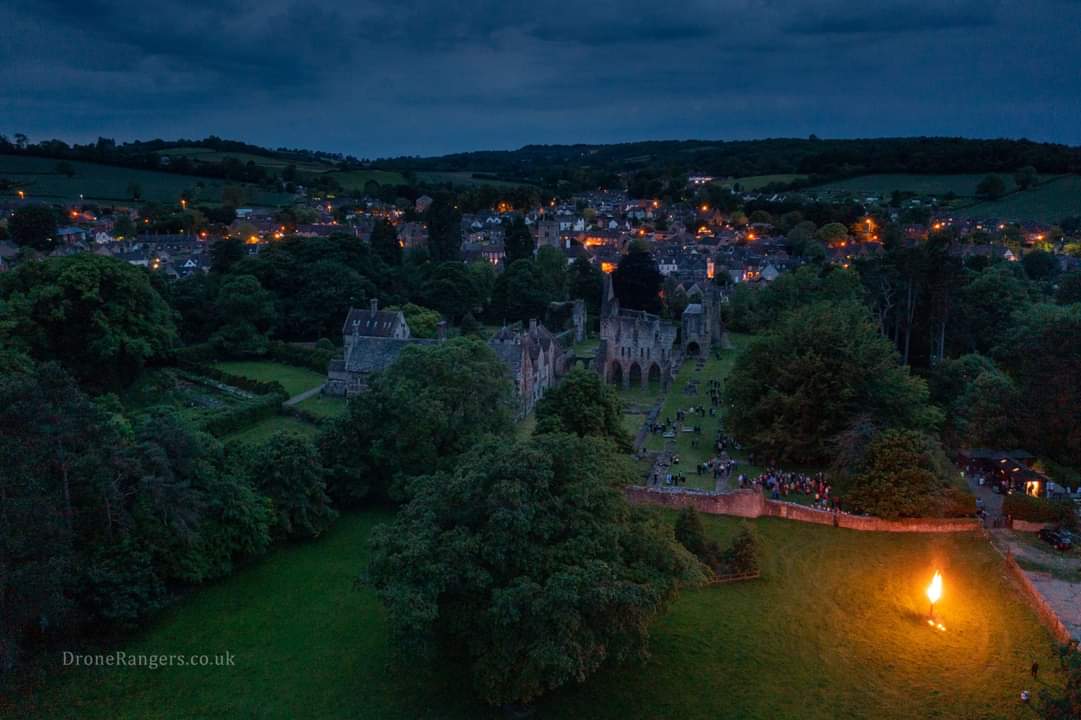 Photocredit: Drone Rangers - The Much Wenlock Beacon outside the grounds of Wenlock Priory, South Shropshire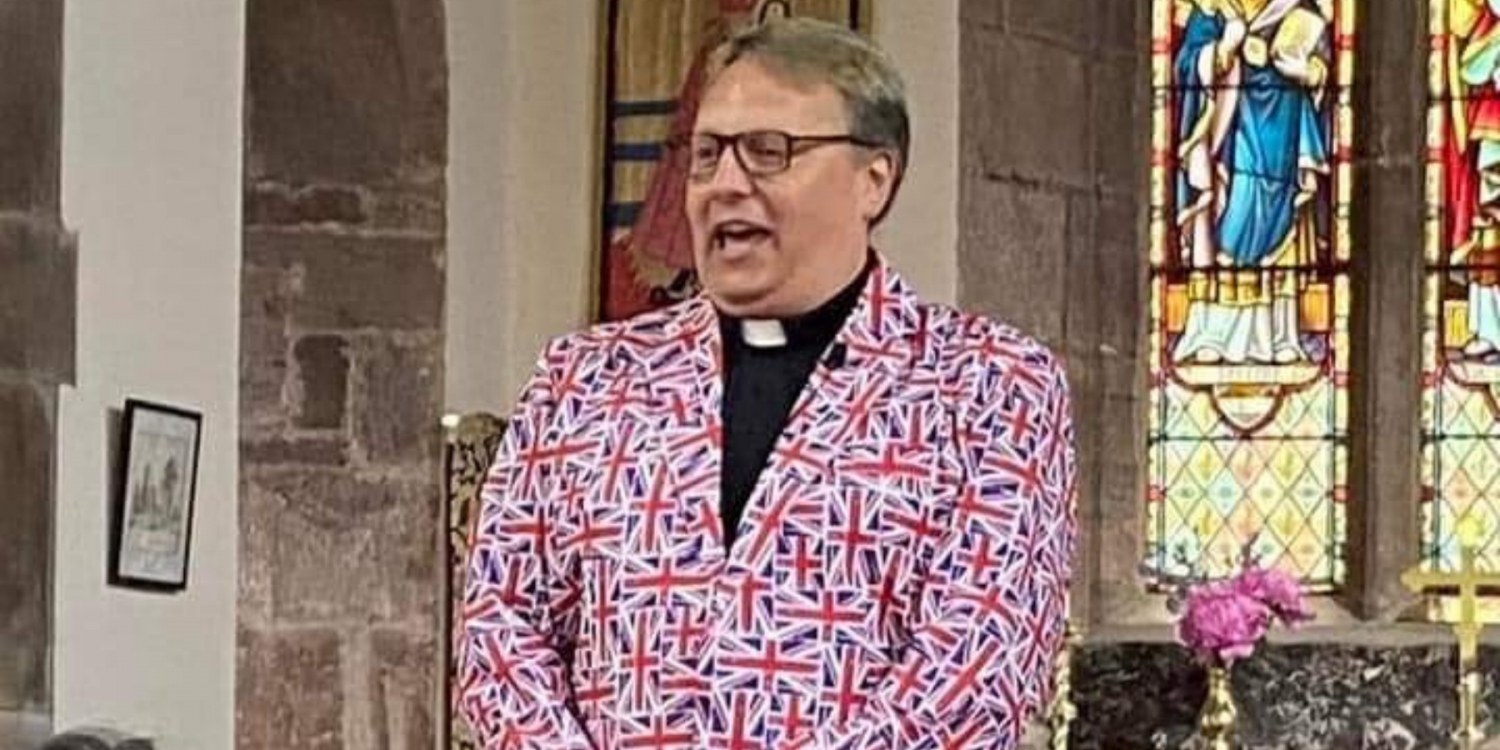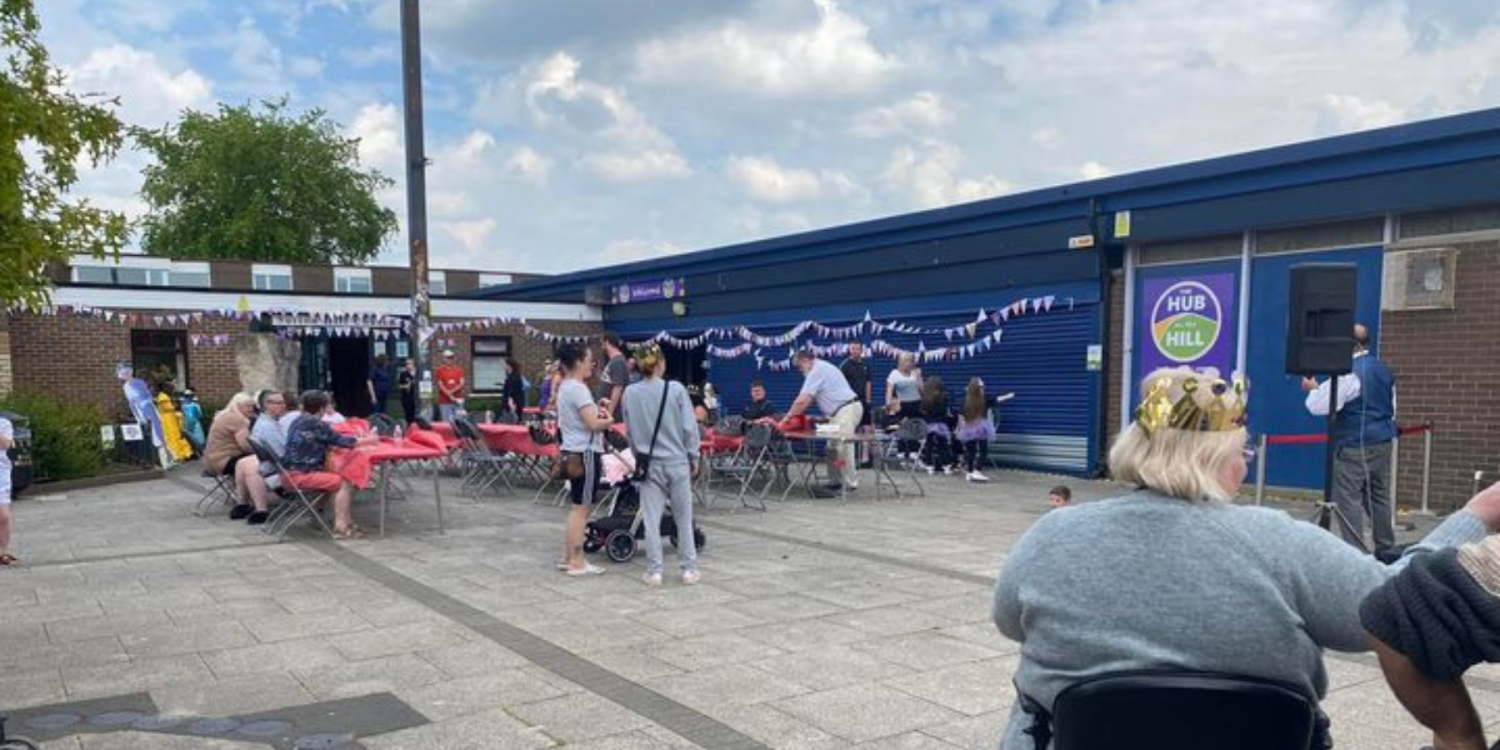 (L) Photocredit: Revd Tim Starling conducts the service of thanksgiving at St Dubricius Church, Whitchurch, Herefordshire
(R) Photocredit: Beckie Dotson - Revellers gather for lunch outside The Hub at Sutton Hil Church, Telford
The Queen's Platinum Jubilee weekend was a joyous celebration marked by many churches and communities across Hereford Diocese. The historic weekend saw flags flying and church bells ringing throughout the counties.
The double bank holiday offered something for everyone, from street parties to special commemorative services to lunch parties and Songs of Praise.
Festivities were marked on Thursday evening with the lighting of Beacons, including this beautiful one in the heart of Wenlock Priory, Much Wenlock in South Shropshire
Saturday saw the Bishop of Hereford hosting a special open garden and classic car show at the Palace in Hereford. It included The Bishop arriving by Harley Davidson accompanied by riders from the Black Mountains and Rolling Hills Harley Davidson Chapters.
Churches joined together with community organisers to host street parties. In Sutton Hill, Telford, the Church gave out 150 food lunch boxes, and guests enjoyed a magician, singing, limbo, and dancing.
Many churches marked the occasion with special commemorative celebration services. In Ross on Wye, the morning service was led by Revd Sean Semple and attended by the Town's Mayor and The Lord-Lieutenant of Herefordshire, Sir Edward Harley OBE, and his wife on Sunday.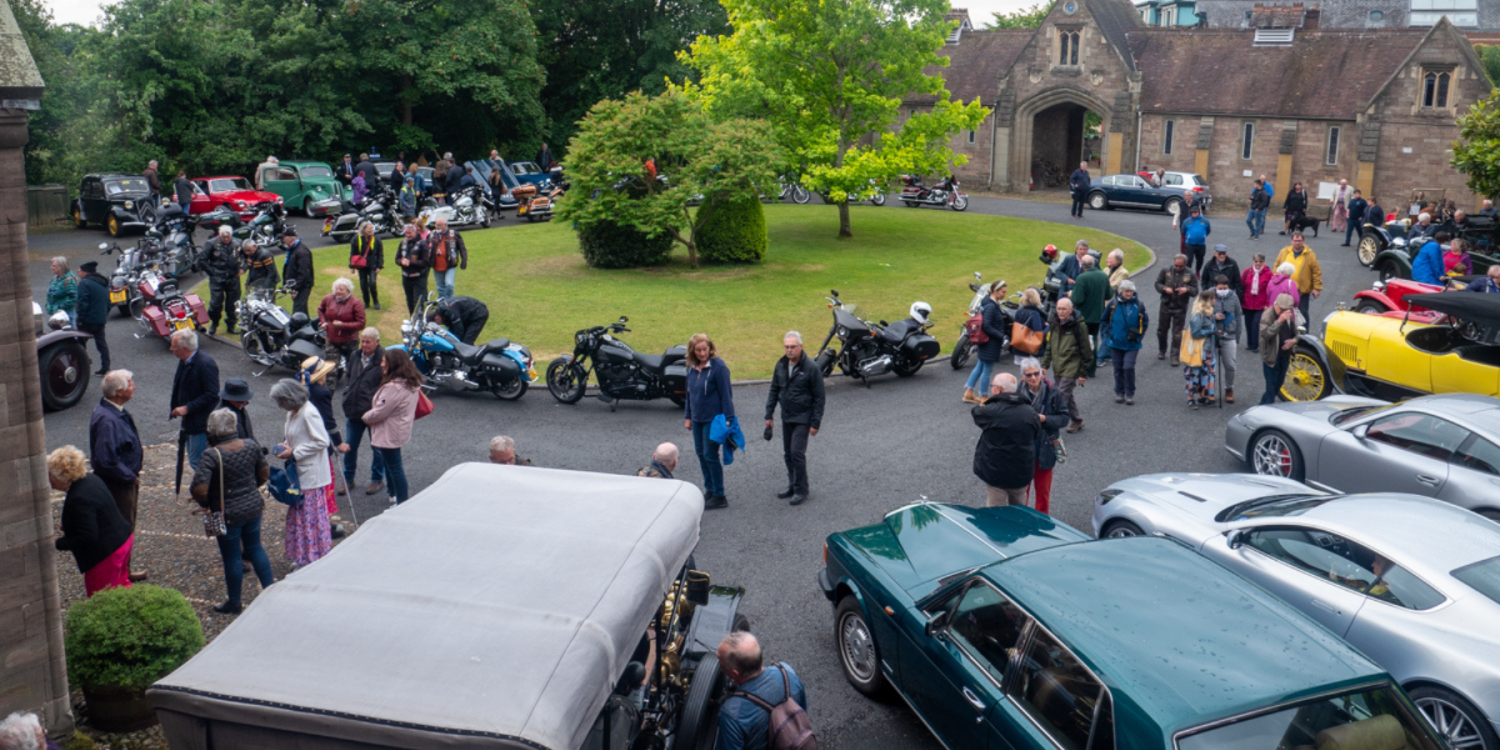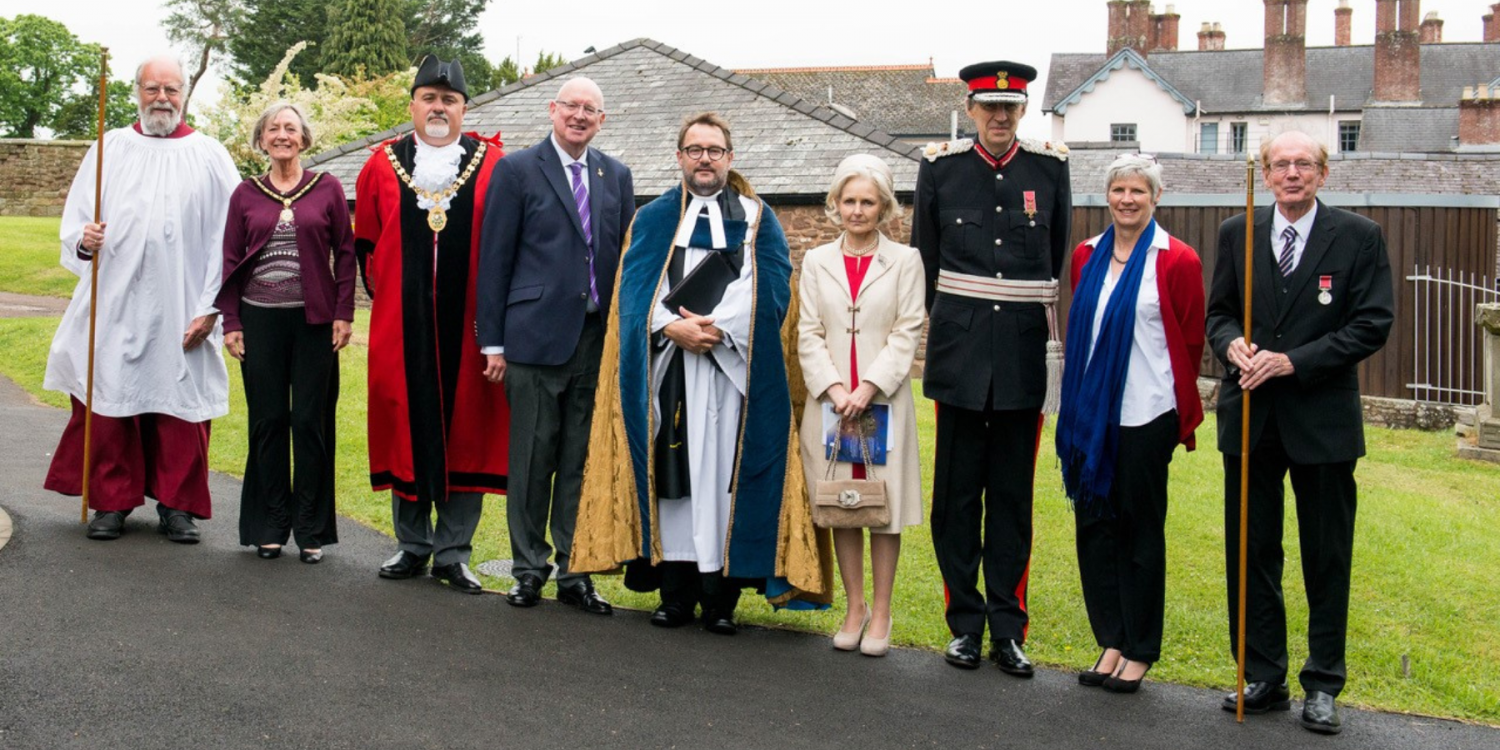 (L) Photocredit: Hereford Diocese - Crowds gather outside The Palace Courtyard, Hereford
(R) Photocredit: St Mary's Ross on Wye - Service of Thanksgiving attended by the Lord Leiutenant of Herefordshire, Sir Edward Harley OBE