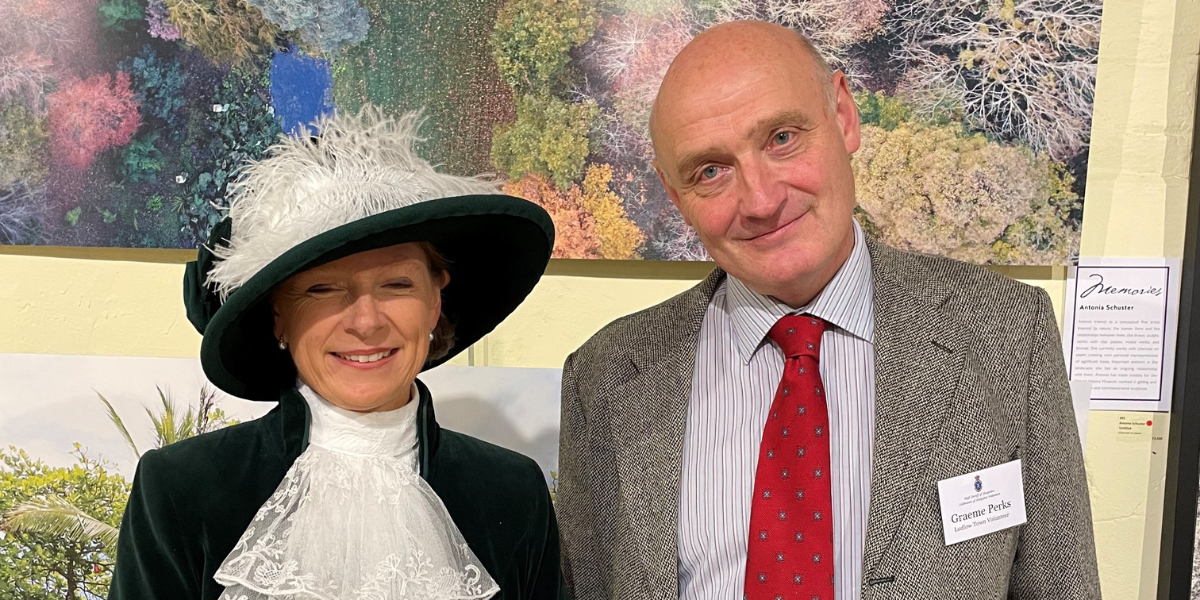 The Archdeacon of Ludlow, Fiona Gibson, was pleased to attend a recent afternoon tea to celebrate Shropshire Volunteers hosted by the High Sheriff of Shropshire, The Hon Selina Graham, accompanied by her guest, Mr Graeme Perks.
Fiona invited Graeme to accompany her to mark his tireless voluntary work in the community in and around Ludlow over many years.
Graeme began his volunteering journey with a wonderful initiative called Skillbuilders, which encouraged young people in Tenbury Wells and Ludlow, and across Shropshire, to gain skills by joining projects involving furniture and design, or food – learning baking, butchery, desserts, and fish, as well as more general catering skills. This project was so successful that it won the Queen's Award for Voluntary Service in 2006, with young chefs being taken to visit the kitchens of Buckingham Palace, Windsor Castle, and the Houses of Parliament. In 11 years, they encouraged and trained over 5000 youngsters with the help of nearly 100 businesses and individuals.
After building up that project and handing it on to another group to run, Graeme turned his eyes and hands to his own first love – carpentry and design, alongside a project to raise funds to place the names of Ludlow's war dead by the Peace Memorial in Castle Street, Ludlow.
The carpentry and design side led Graeme to restore the Easter processional cross in St Laurence, Ludlow, which was in need of repair. It's now on display in St Laurence's, and used once again.
His latest project is to restore benches which have been damaged, and to dedicate them to the memory of local people whose lives have had an impact on those around them, but who might not otherwise be commemorated. Instead of buying a new bench, Graeme repairs and restores old ones, and catalogues them all, working with families to ensure their loved ones are remembered. He has restored benches for the Garden of Rest at St Laurence, Ludlow, but also for other churches and community spaces in south Shropshire.