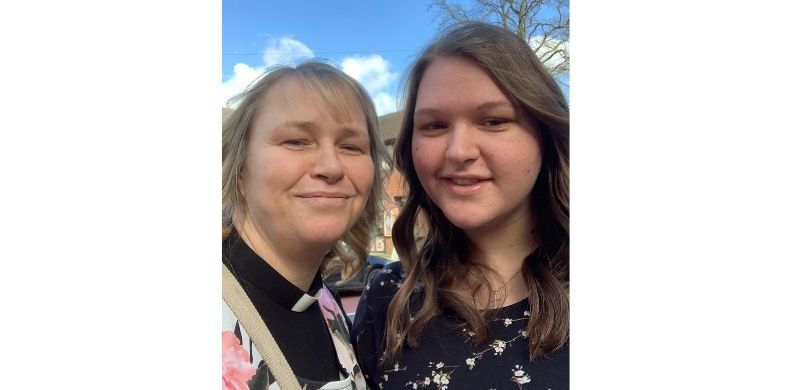 As the dust settles across the Church of England, the representatives from the recent General Synod elections are preparing to head off to their first meeting next week.
In our diocese, the three men and three women who will accompany our diocesan Bishop to London are busily reading the papers and getting up to speed on the politics of The Church of England. In Condover Deanery, 21-year-old trainee nurse Emily Hill is preparing to make her debut at General Synod.
Emily is the youngest representative ever elected from Hereford Diocese for a seat in the House of Laity at General Synod. Emily is also selected to participate in the opening ceremony of this new General Synod, which will take place at Westminster Abbey on 16 November, led by the Archbishop of Canterbury, The Most Revd Justin Welby. All 483 members of the new Synod are expected to attend.
Emily explains: "I am excited and nervous about attending my first meeting of General Synod. There's a lot to prepare and think about in advance, but I am presently studying for a nursing degree, so I am used to reading many different things before lectures.
"My Mum [Revd Laura Hnatiuk] has previously stood for a 5-year term as a representative in the House of Clergy at General Synod. This time, we decided to stand together. She sought to be re-elected while I made my maiden election pitch to our diocese for a seat in the House of Laity. It was quite a shock that I got elected, and I am sad Mum didn't get enough votes to be re-elected. However, I have met the other Synod representatives from the diocese, we've chatted, and I've spoken with Bishop Richard. Everyone has been very kind and welcoming.
"I think Synod might feel quite overwhelming and alienating initially, but I am incredibly well supported by my family, friends, and Church that I am sure I will overcome this. I just want to participate as much as possible. I am looking forward to meeting lots of interesting people, listening to what they talk about, and finding out more about how the Church functions.
"I am passionate about the rural church, Living in Love and Faith, finances, and growing our congregations, particularly in the younger age groups — to name a few."
To find out how Emily and our other General Synod representatives got on at the first meeting, keep an eye out on our social media channels next week.