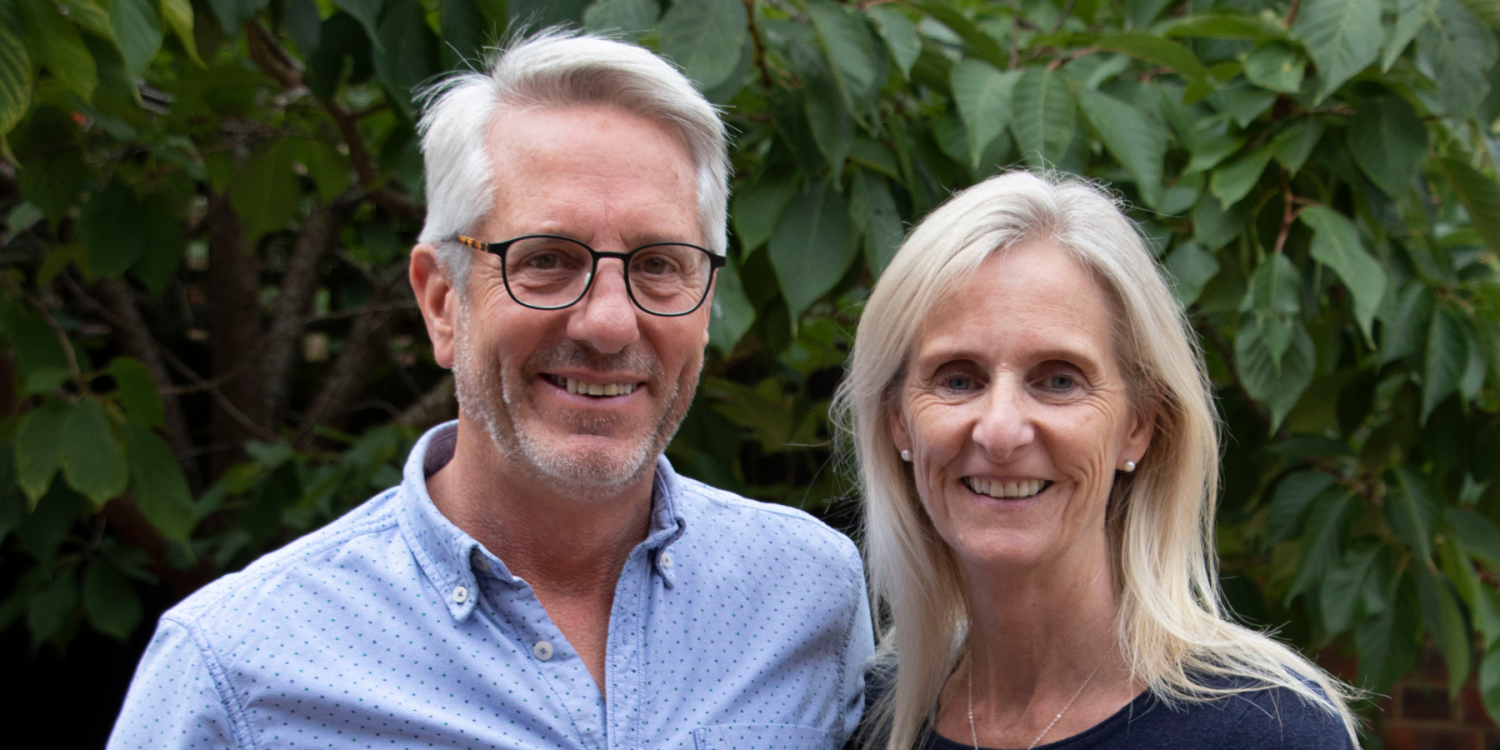 Photo credit: St Paul's Church, Ealing - Revd Mark and his wife Lindsay
The Diocese of Hereford is pleased to announce that Revd Mark Melluish is to join the team as Diocesan Mission Enabler. This is the first time the Diocese of Hereford has appointed a Mission Enabler and marks a significant step forward in embracing missional transformation for the Church of England in this rural Diocese.
Mark presently leads a family of churches in West London and has been heavily involved in the leadership of New Wine England for over 30 years. He has co-authored two books and regularly mentors young leaders throughout the UK. Mark's passion is to help the church to be relevant and accessible to all.
His appointment is an exciting step forward in the diocesan strategy under Bishop Richard.
The Rt Revd Richard Jackson welcomed the appointment and said: "Mark is a well known leader across the Church of England. He brings a wealth of knowledge and experience from his role within the New Wine network and leading his churches in West London.
"This is another key appointment to our diocesan team and he will be supporting and shaping mission in our diocese. He will be working in partnership with churches and local leadership to support and shape our direction as we seek to proclaim Christ and grow new disciples.
"I very much look forward to working with him."
In his current role, Revd Mark oversees a family of churches, that have grown from or joined with St Paul's. Before entering full-time ministry, Mark worked as a marketing executive in business.
Speaking ahead of his appointment, Revd Mark said: "I'm very excited to take up this role of Mission Enabler and have felt called and led to the Diocese of Hereford. My heart is to raise and empower leadership, both ordained and lay to help shape the church for the future and to help it face outwards. I believe that if we are to reach the country with the good news of Jesus, we need to reach the countryside with the good news of Jesus. I look forward to working with all of the amazing churches and leaders across the Diocese."
Mark was ordained in Guildford Diocese in 1989 and served as curate for four years before moving to St Paul's Ealing in 1993, where he has served since. As well as serving with New Wine, he is the chair of a small housing charity and chair of another charity that works with the Maasai community in Kenya and was also a non-Executive Director of Tearfund for 10 years.
Mark will be moving to Herefordshire with his wife Lindsay and he will start in the new role at the end of September. Mark and Lindsay have 5 children and 2 grandchildren.
The role has been made possible with support and funding from the national Church of England innovation fund.