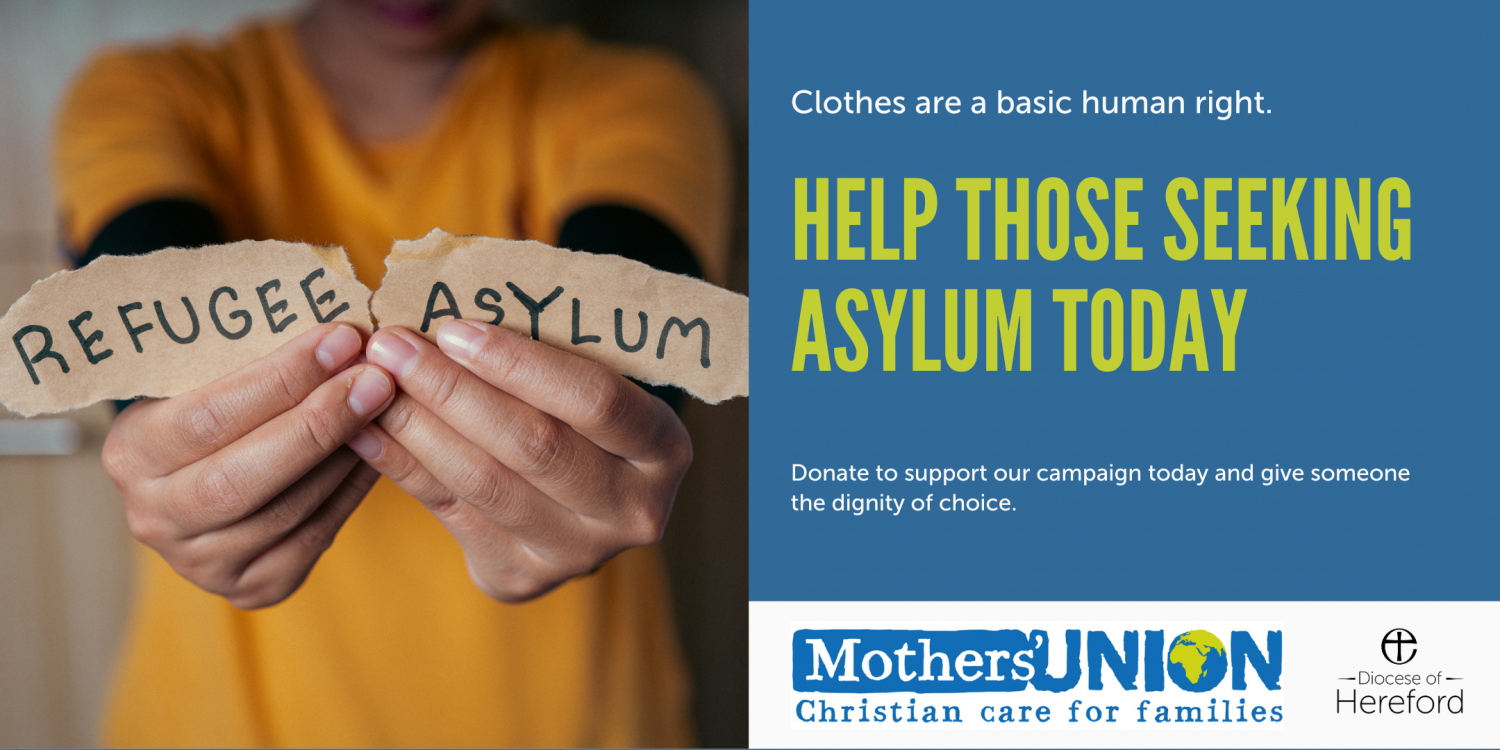 As part of Refugee Week 2023, The Diocese of Hereford has partnered with Mothers' Union Hereford to launch a clothing appeal, asking people to donate towards buying new clothes for those seeking asylum who are currently being hosted in the county.
Recognising the deep sense of dismay many people have felt after government plans to send Asylum Seekers to Rwanda, The Bishop of Hereford, The Rt Revd Richard Jackson, is asking people to consider blessing those seeking asylum who are currently housed in the Three Counties Hotel by making a donation to Mothers' Union and Hereford Diocese Clothing Appeal.
Funds from the appeal will be used to provide vouchers for the Asylum Seekers, enabling them to purchase essential items of clothing. Most of the individuals housed in the Three Counties Hotel arrived with no more than the clothes they were wearing.
The Bishop of Hereford, the Right Revd Richard Jackson, said. "I have always felt it is important to welcome our friends and neighbours and I have been overwhelmed by the generosity of our local community in supporting those fleeing their homes due to persecution and war, including countries such as Afghanistan, Syria, and Ukraine.
"That is why I am asking people to extend this welcome to all seeking refuge in our area, and to show compassion by supporting this campaign. I encourage people to give whatever they can afford. It will make a huge difference to these people who have travelled from conflict areas with nothing more than the clothes on their backs and fear in their hearts."
Sunday 19 June marks the start of Refugee Week which runs until Sunday 25 June. It is an annual event, the world's largest arts & culture festival celebrating the contributions, creativity and resilience of refugees and people seeking sanctuary. Founded in 1998 in the UK and held every year around World. This year, Refugee Week celebrates its 25th anniversary and people are invited to celebrate what compassion looks like in action.
You can donate online using the QR code or by visiting our donation page