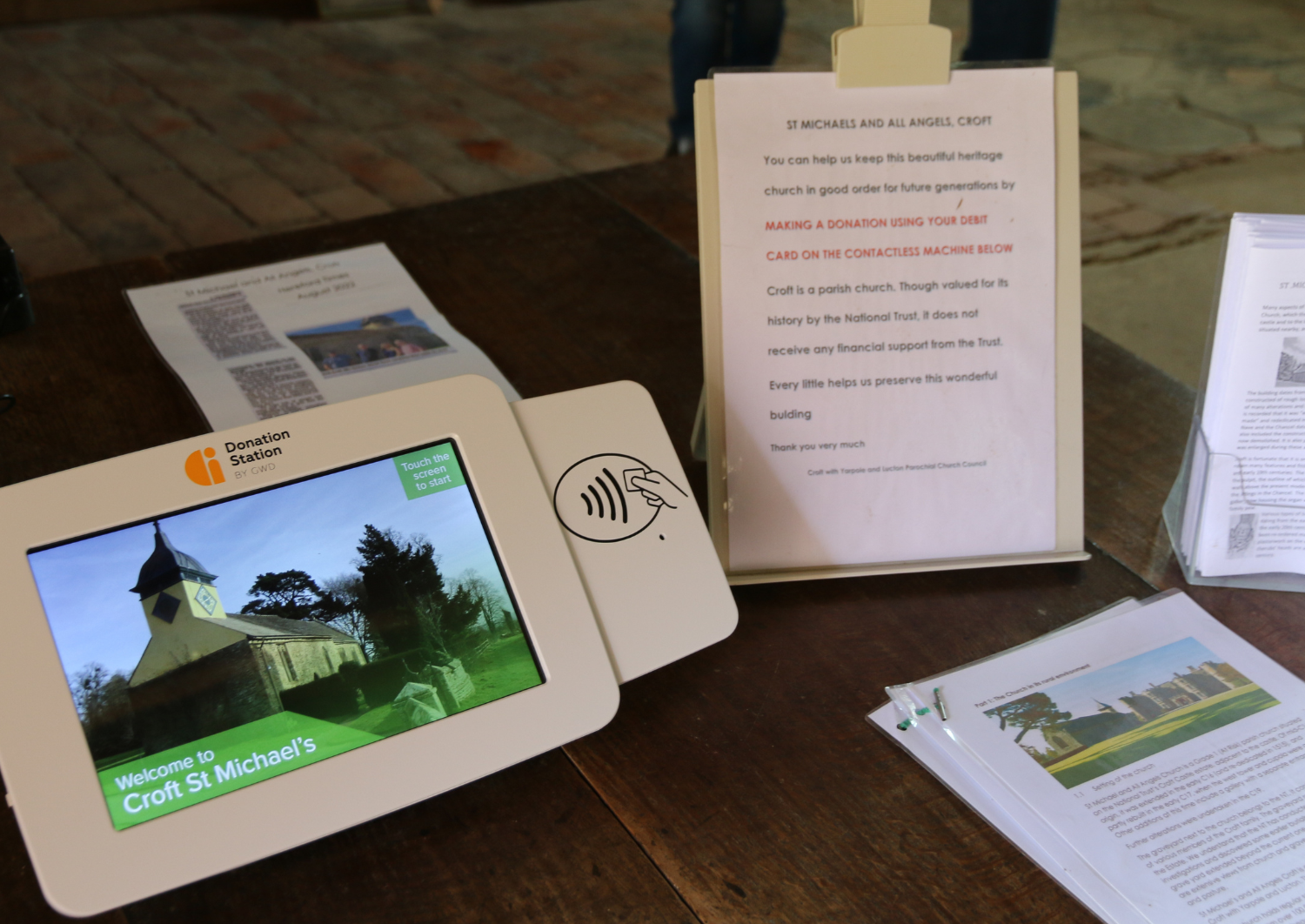 Churches across the diocese have already seen an improvement in digital giving following the installation of new contactless card machines. Altogether churches have received just over £2,100* in the first three weeks since the devices were installed.
As part of a national scheme, 51 free contactless card devices were released to churches across Herford Diocese and of this total well over half have started collecting money. The aim of the scheme is to help churches who are unsure about making the investment trial the technology and experience how this type of donation can make a difference to income.
Mark Simmons, Parish Giving Advisor for Hereford Diocese explains:
"We are thrilled by how quick the positive impact has been for those churches which have installed a card reader in the recent national digital giving roll-out. While the main priority for our roles is to help our 400 churches maximise planned, regular giving as the main source of funding for day-to-day ministry, this additional type of giving should not be underestimated, and is particularly relevant for those church where there is high tourist footfall.
We have had a few teething problems, mainly connecting some of our ancient buildings to the internet, but we have also been able to offer online and in-person training to equip churches to get the most out of digital and online giving."
A contactless card reader is a small terminal that enables donations to be made to a church via debit or credit card, up to a value of £100. With fewer people carrying cash, it is becoming essential for many Churches to be able to offer a contactless option to avoid missing out on generous gift donations. The national digital giving project is part of a joint project with dioceses across The Church of England, churches completed an application process to assess how digital giving would most benefit them and the applications were assessed before machines were allocated. For more information about the project or to learn more about giving, please visit the relevant section of our website or contact Mark Simmons or Rosa Speyer our Parish Giving Advisors.
*This figure does not include online gifts or Gift Aid.