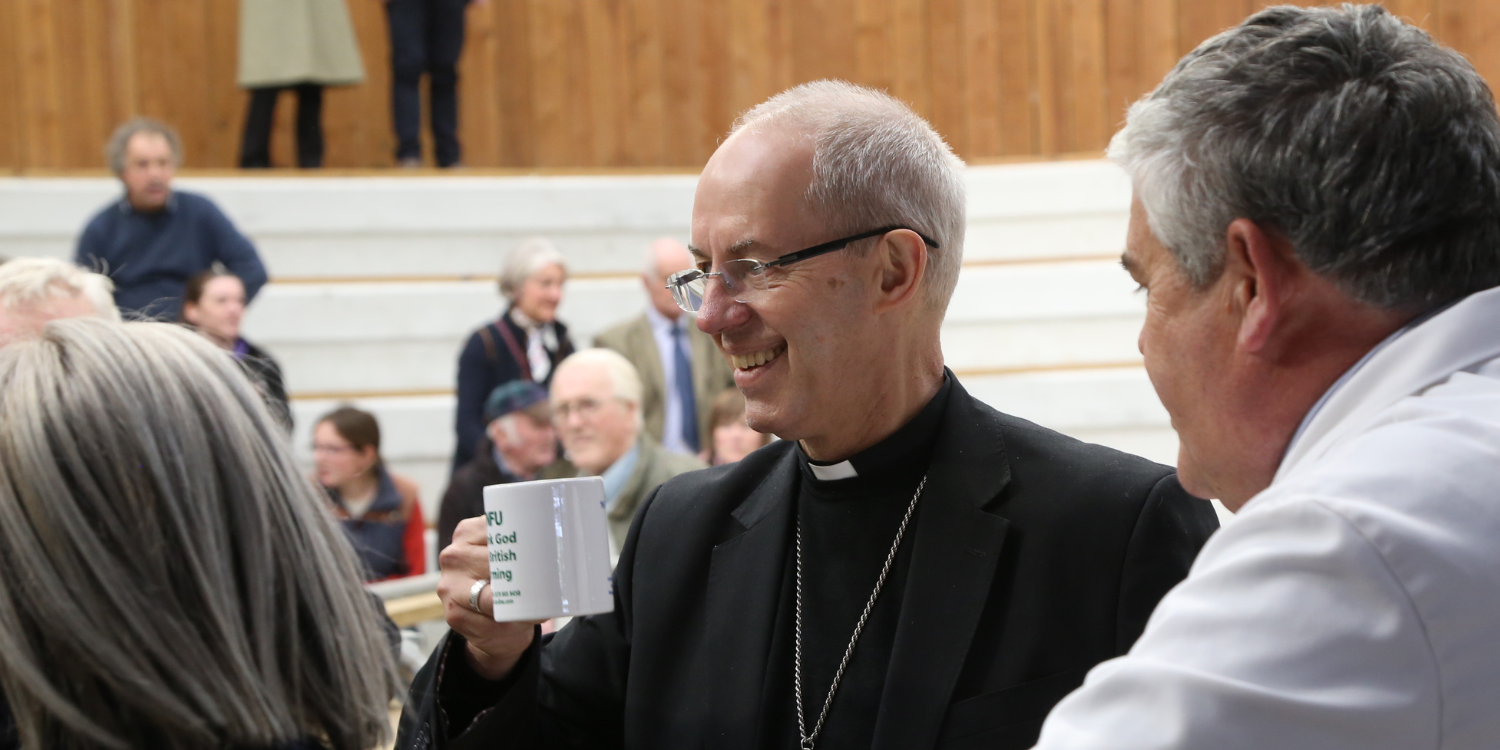 Bishop Richard is delighted to announce that The Archbishop of Canterbury, The Most Revd Justin Welby, is set to visit Hereford Diocese on Saturday, 9 December. This surprise one-day visit will see The Archbishop join a series of events to mark our diocesan Year of Prayer.


The visit is intended to affirm those of faith in praying together. People are encouraged to attend any of the events taking place in Churches and Cathedral in the city centre.

The full programme is available online. Details include special prayers for peace at 11 am at Hereford Cathedral, to which everyone is invited.
A spokesperson for the diocese added:
"It is exciting to welcome The Archbishop back to Herefordshire. This is a one-day visit and hopefully, people will make the journey to the city. It is a particularly busy period for local shops and businesses in the build-up to Christmas - we know that many churches will also be holding local services so we're encouraging people to plan their visit and consider parking arrangements in advance. We hope that anyone unable to join will pray for the events taking place."
Please contact our communications team if you have any further enquiries.
---
The itinerary for the visit - (no booking required)
10:00 Worship and Welcome
10:20 A conversation with Bishop Richard and Archbishop Justin – The Importance of prayer
10:40 Testimonies from Our Year of Prayer
11:00 Prayers for Peace at Hereford Cathedral
12:00 Workshops (prayer walking, Contemplative prayer, Prayer and Art, 24*7 Prayer room)
13:00 Lunch at St Peter's Church, Hereford
14:00 Workshops (prayer walking, Contemplative prayer, Prayer and Art, 24*7 Prayer room and Messy Church)
15:00 Gather at St Peter's for final worship and farewell
15:30 Archbishop departs