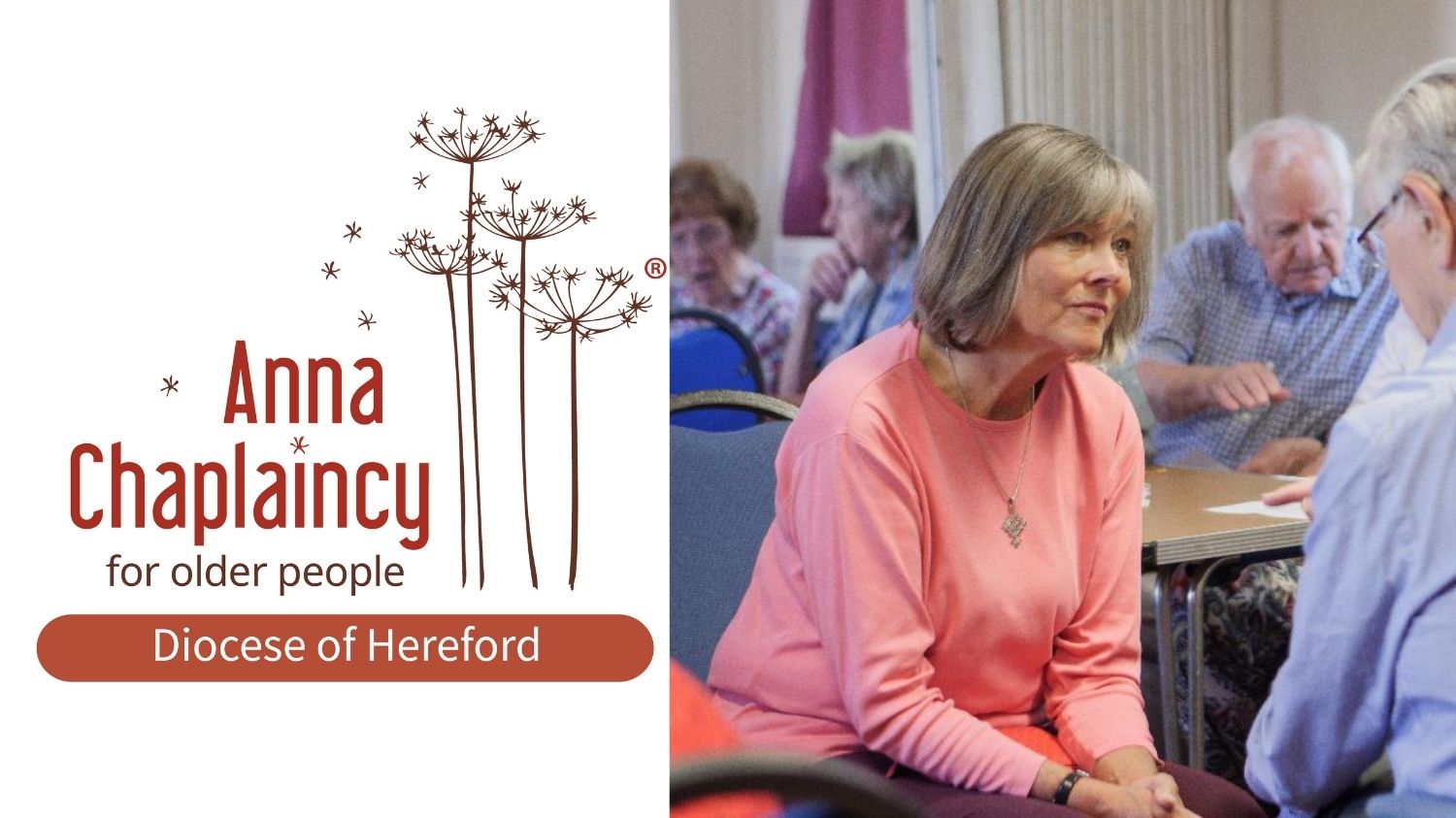 Photocredit: Anna Chaplaincy BRF, Lead Anna Chaplain Debbie Thrower
Diane Bates will become the first Anna Chaplain in Hereford Diocese when she is licenced by Bishop Richard at a special service of dedication at Dore Abbey on Sunday 3 October.
Diane who is already a licenced lay minister is to work across the Abbeydore Deanery, as part of the Church of England, covering the Black Mountains and Golden Valley region in south west Herefordshire.
As an Anna Chaplain, she will work with other churches and the wider community to 'look out' for older people in the local community wherever they come to church or not.
Bishop Richard said: "As the first Anna Chaplain in Hereford Diocese, Diane is pioneering a new model of ministry and service. My prayer is that this ministry will have a significant impact on the care we can offer older people living in our diocese."
Anna Chaplains are supported by their local Church(es) and by others of faith who are able to volunteer to practically join in this ministry as 'Anna Friends'.
In 2014 Anna Chaplaincy became part of the Bible Reading Fellowship as one of four ministries that they trademark and resource with support, training materials and ongoing publications.
Anna Chaplains support older people spiritually. The ministry is person centred and non-judgemental. Anna Chaplains spend time with, listening to and attending to older people and their needs. They make no distinction between churchgoers and non-churchgoers, those of faith or no faith. Their ministry can also include family, carers and care professionals.