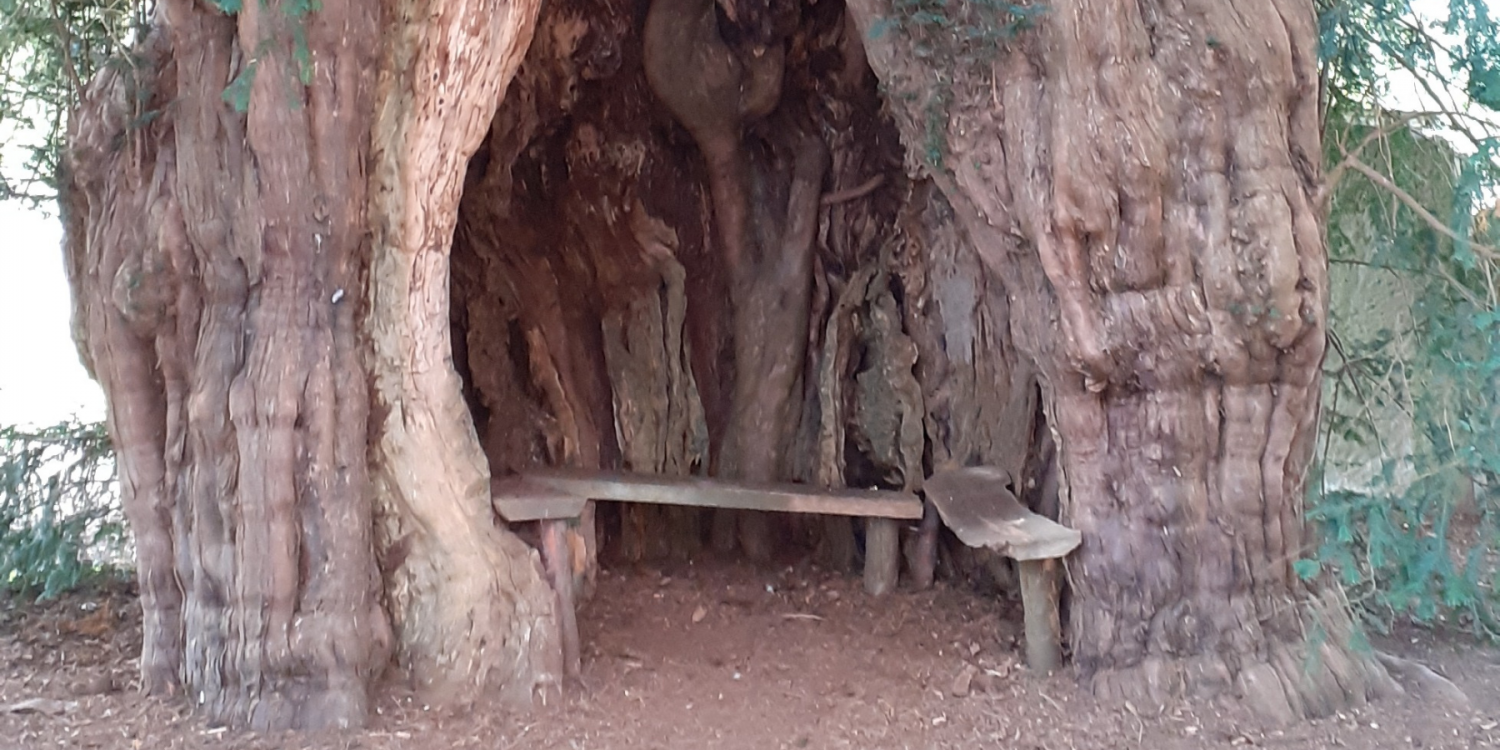 An ancient yew tree in the churchyard of St Bartholomew's Church in Much Marcle, Herefordshire is one of 70 ancient trees across the country, which have been dedicated to Her Majesty in celebration of the Platinum Jubilee. It is the only tree in Herefordshire to be included in this very special list.
The yew has a huge hollow which is unusual to see for an ancient maiden yew. Within the hollow, there are two benches and in the past, parish notices were often nailed inside the tree, serving as a community notice board.
Revd Val Tait, Rector of the Cider Churches Benefice, explains: "We are honoured to see our lovely yew included in this list of ancient trees. The tree receives many visitors through all seasons of the year. As well as those who come specifically to seek it out for its history and importance as an ancient tree. It is especially popular for wedding couples to have a photograph seated together within its hollow, after their marriage in the Church. Walkers and cyclists find it a peaceful place for a rest with their refreshments."
To see the full list of ancient tres, visit the Queen's Green Canopy website