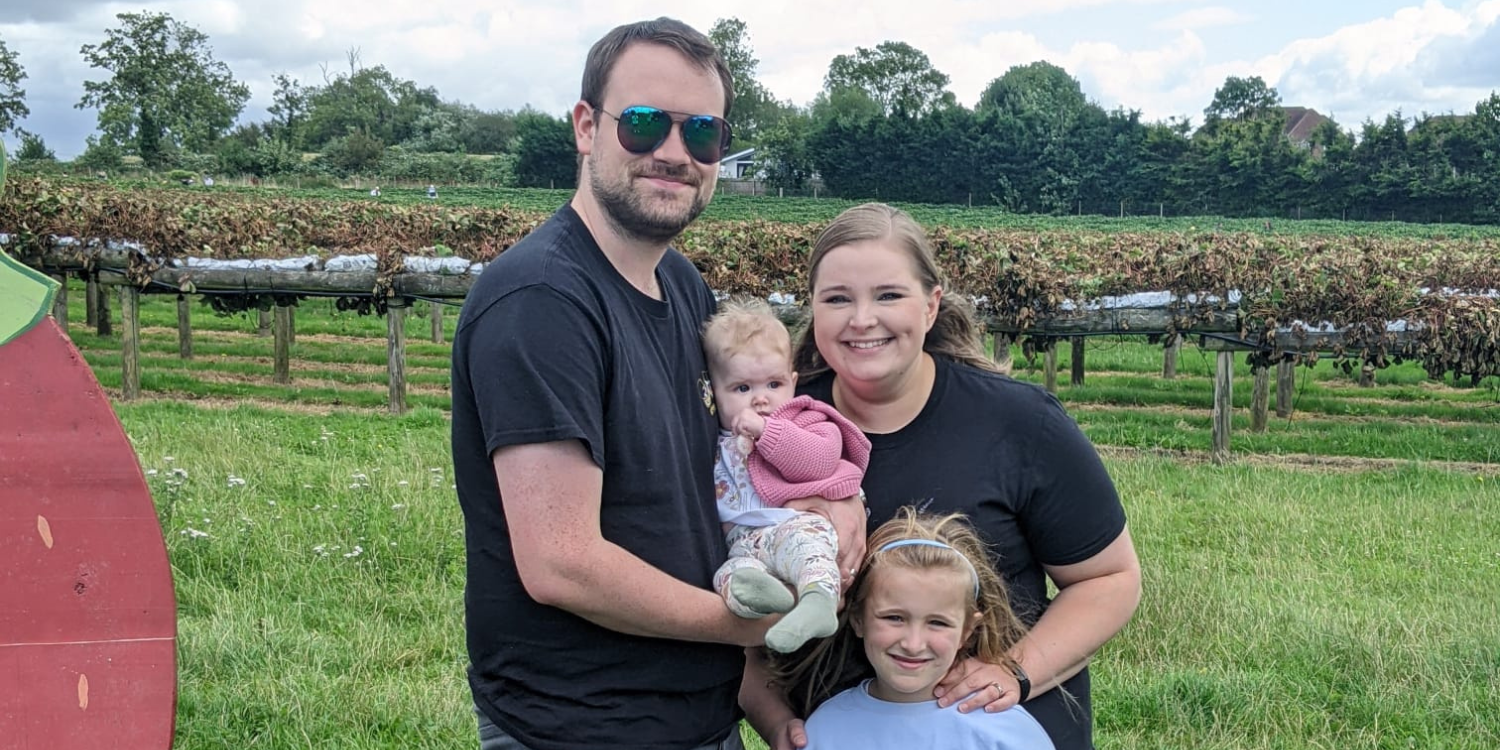 A local Herefordshire family who attends Holy Trinity Church which is part of the West Hereford Team Ministry, share their family journey from coming back to church to getting baptised to seeking confirmation.
Emily and Sam, along with their two little daughters started to attend Holy Trinity church coming along for the first time earlier this year.
Emily explains: "We first attended Holy Trinity on Easter Sunday, which was a busy service with lots of new faces and activities - my eldest daughter loved it so much that she wanted to know when she could come back again!
"We really liked the strong family atmosphere and immediately felt welcome."
After a few weeks, the family wanted to show their firm commitment to their growing faith and began to enquire about baptism and confirmation.
Baptism and confirmation are significant steps in the Christian faith, where individuals publicly affirm their beliefs. It marks the beginning of one's journey as a follower of Christ.
Emily and Sam both grew up around faith. Sam's parents are both Christian, however stopped going to church when Sam was young, but still raised Sam and his brothers with Christian teachings and values. Emily explains: "My mum took me and my brother to Sunday School when we were little, but we stopped going to church after a few years due to the distance we lived from the Church and having other commitments as a family."
Before becoming pregnant with Daphne, the couple decided they would get married in church and started attending services at How Caple. They received a warm welcome and realised they both enjoyed attending church. Once married, they wanted to keep going to services but felt it was too far to travel with the children so they began looking for a church nearer home in Whitecross. "I think we were all a bit nervous about going to Holy Trinity. We didn't know what to expect, but we haven't looked back, and it has been so lovely becoming part of the church community."
Sam's main influences on his Christian journey were always his mum, who introduced him to the idea of approaching his own faith rather than telling him what to believe, and his paternal Nan, who was the most spiritual person he has ever known, and who taught him the deepest values of Christian morality. He discovered his faith for himself as a teenager and has been searching for a church community that feels like home to him ever since.
"We both finally feel like we have found that place. Getting confirmed together felt like it was perfect timing and was meant to be. It has made us feel closer to each other spiritually."
Revd Ruth Hulse adds: "Emily and Sam and their gorgeous girls, Ella and Daphne, have been a real blessing to the community at Holy Trinity."
Emily sums it up: "Our lives have changed for the better since attending Holy Trinity, and the welcome our little family has received has been beyond anything we expected. We can't wait to carry on our journey of faith together, with the next step being the girls' baptisms in September."
Whenever it happens, whether as a baby, child or adult, baptism is at the heart of an amazing journey of faith as a follower of Jesus Christ. You are never too old to take this step, and being baptised as an adult is a wonderful experience. You can learn more about baptism and confirmation online or talk to your local vicar.