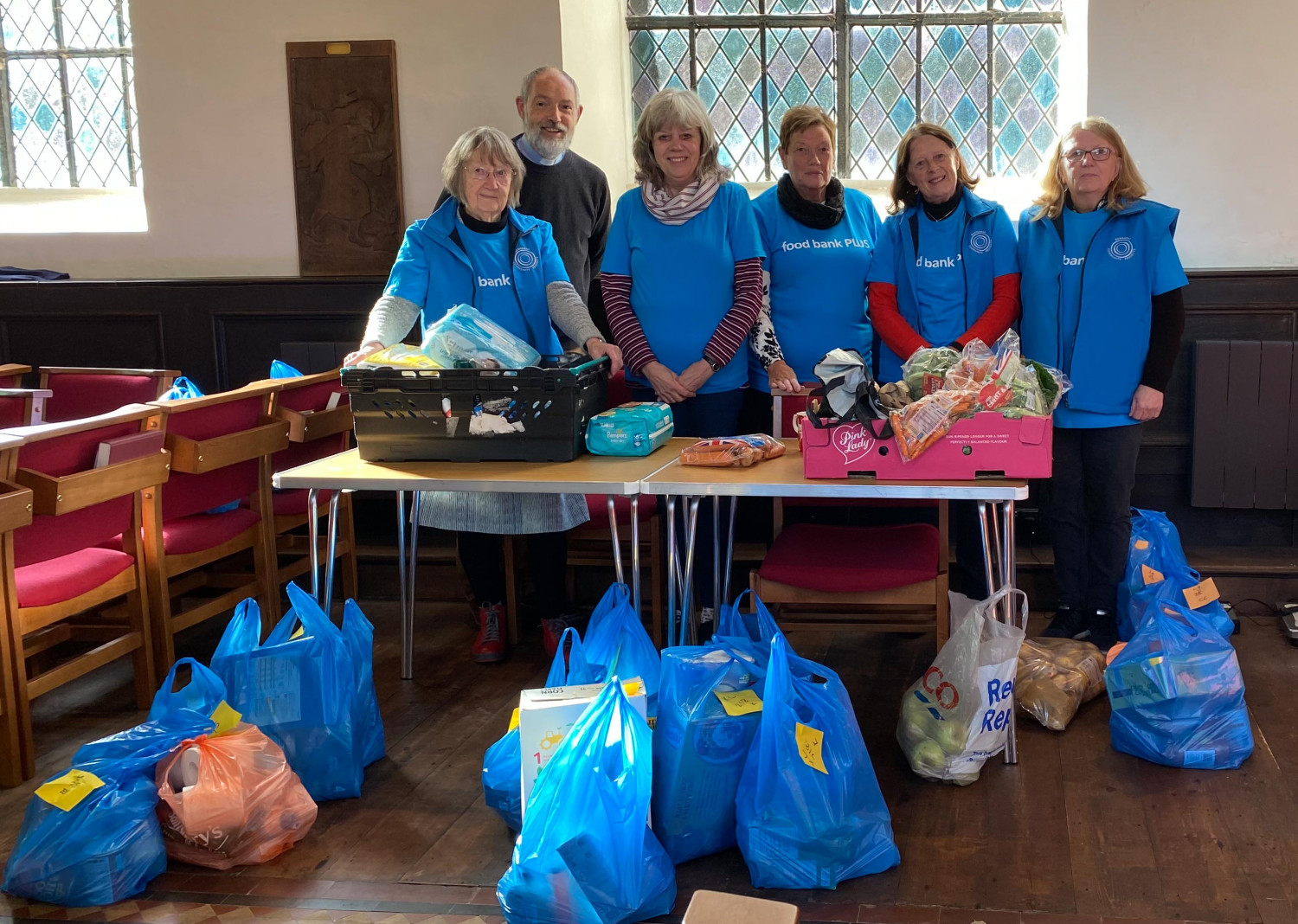 Photo Credit: Volunteers working at FoodBank in Pontesbury area.
A new food bank opened earlier this month run by a group of churches working together in Pontesbury as demand for help continues to rise. The UK's food poverty rate is already among the highest in Europe. Despite being the sixth richest country in the world, millions are struggling to access the food they need.
The Trussell Trust gave out 2.1 million emergency food parcels between April 2021 and March 2022, an increase of 14 per cent compared with pre-pandemic levels. But since then, food bank use has soared even further. According to the latest figures from the Independent Food Aid Network (IFAN), nearly 90 per cent of food banks have seen increased demand since April 2022.
Revd Greg Smith, Rector of Pontesbury and Stiperstones, is one of the local church leaders and is running a new Foodbank through Foodbank Plus. He explains: "It's an umbrella for delivering a range of individual initiatives and is an extension of the FoodBank Plus - Shrewsbury Foodbank helping people beyond the short-term fix and empowering them to face a more positive future."
The food bank is a partnership of five local churches: Holy Trinity Minsterley, Pontesbury Baptist Church, St George's Pontesbury, Pontesbury Congregational Church and Minsterley Methodist Church. "In the first five days of opening, we helped nearly 10 households with emergency food packages providing low-cost fresh and tinned goods." He continues.

"We gave each person enough food for them and their family for the week."
The food bank is opening every Tuesday and Thursday in the mornings at two different locations – Holy Trinity Minsterley and St George's, Pontesbury. Food may be donated at either church, or donors can offer a financial contribution.
To find out more details about, please read more about our Food Banks here or contact The Reverend Greg Smith. Tel: 07902 794653