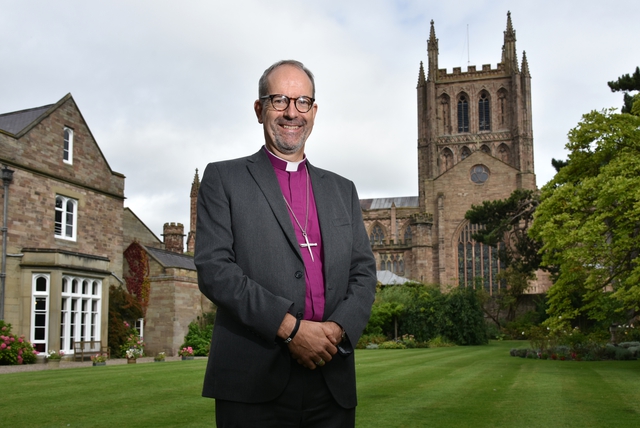 Most years when I was a parish priest in Sussex a group of us used to go Carol singing. We'd visit homes and the local pubs. Rather than asking for money for a charity or Church funds we would finish by giving out mince pies. This always threw people. They wanted to pay for them. They couldn't believe there wasn't some sort of catch. I'm sure it would be even worse were I to do it today. We've got so wary of scam calls, texts and emails, we are immediately suspicious of anything that seems too good to be true.
We often refer to Christ's coming at Christmas in terms of gifts. The word became flesh and dwelt among us. Unbidden and unsought, Christ comes to earth to reveal what God is like in a way that eludes human reason. The Christian story is something no one could have made up as a recipe for a restored relationship with God. But gift and the allied term grace are what it is all about.
This Christmas we are acutely aware of life's intractable problems. How on earth are we to solve the climate crisis, the economic crisis, the international relations crisis brought on by the war in Ukraine? All these problems seem unsolvable given normal patterns of human behaviour. How can a baby born in the backwater of an ancient empire 2000 years ago have anything to say about any of them? But the gift of Jesus is simple without being simplistic. The heart of most problems is the problem of the human heart. Jesus offers us the gift that meets the needs we seek to fill with rapacious consumption. He offers the security that frees us to love. He offers us the peace that in trust releases generosity. He offers the forgiveness that releases us from defensiveness and self-justification. The Gospel is good news because it meets the deepest needs of the human heart. This is where the real transformation of individuals and society is to be found.
+Richard