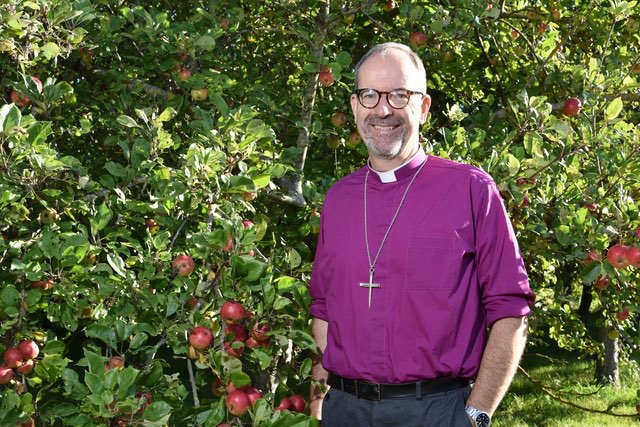 Hello everyone and welcome to this weeks video, I hope you've had a good week.
One of the many misunderstandings people have about the Bible is that its just a set of propositions and rules. Close examination reveals it a library of books of different literary styles.Paul's writings in particularly are characterised as dry dogma, when closer inspection reveals the little touches of personal correspondence. At the beginning of 2 Timothy we find reference to Timothy's story of faith, where Paul is "reminded of your sincere faith, which first lived in your grandmother Lois and in your mother Eunice, and I am persuaded, now lives in you also." Timothy was a third generation Christian.The faith had been passed down (as so often happens) through the female line. The first five books of the Old Testament consistently exhort them to teach children the stories of God and his commandments to live the good life. In this our Jewish friends continue to be spectacularly successful.
There is much for us to learn from the experience of our Jewish ancestors in faith and our new testament forebears. Both operated in a culture that was largely hostile to their faith. One of the things we need to do as we consider our missionary task today is to be realistic about where we are. A ComRes poll in 2017 showed that only 6% of the population now consider themselves to be practicing Christians. There is widespread ignorance about what Christian faith actually is.A few years ago, a friend was buying a crucifix as a confirmation present. The girl behind the counter, when the first batch she showed proved unsatisfactory, said, "I've got some here with a little man on them!" First year history students in a number of our universities have to do a basic Christianity course.They know so little about Christian faith.Without that knowledge, most history before the 18th century makes no sense whatever.
Our Anglican church culture has both positives and negatives as we face this challenge.The Book of Common Prayer, the foundation of our doctrine and liturgy, has virtually nothing in it about mission, other than vague references to the heathen overseas. The assumption is that that everyone is a Christian and the churches role is to care for them and teach them to become better Christians.Cranmer's doctrinal formulations emerge from the horrific inter-religious violence of the preceding centuries, and seek to find a middle way between roman catholic and protestant understandings. This has fostered in us a culture that is both pastoral and accommodating.I rather like being in a church that sees it responsibilities beyond itself. Archbishop William Temple reminded us that the church is the only organisation that exists largely for the benefit of those that are not yet its members. Its good to be in church that, albeit imperfectly, allows for substantial differences in belief and practice.We are quite good at nuance and avoiding the simplistic binaries much beloved of the media.We're very good at generating questions.What we aren't so good at is producing the level of conviction that issues in evangelistic zeal.When you are a small minority in a largely secular, pluralist country rather than a Christian one, you really need that if you are not just to survive but thrive as well.
As a scientist by background let me illustrate this with some numbers that tell you all you need to know, both about where we are and as keys to a different future.They are 42, 9 and 92. David Voas, in his research for the Anecdote to Evidence Report a few years back discovered 42 was the percentage of self-identified Anglicans who thought that passing on the faith to the next generation was important.That's an R of less than one! Those of us with children know how extraordinarily difficult it is to pass the faith on in this culture even if you are motivated to do so. Another survey discovered that 9 is the percentage of Anglicans who would be prepared to invite a friend to a church service or event, even though 1/3 of people when asked said they would go to something if they were invited.The final figure of 92 is the percentage of those who attend some of Holy Trinity, Brompton's church plants around the country who would invite a friend to a church service, alpha course or an event.I'm sure its that and the underlying conviction of the truth and life transforming power of the gospel that explains their R rate is substantially more than one. I'm sure more than differences in worship style.
So that's the challenge to us.I firmly believe you can be evangelistic without being evangelical.All churches of every tradition can grow and do grow and vice versa. The key to pushing our R rate back above one is conviction, it is a culture of invitation, and it will also be a growing culture of generosity.If this gospel really is good news, surely we should be putting our resources behind it, in the same way we would into anything else we find important.
We face powerful challenges and it is my responsibility to help us face those head on.I hope I'll do that in a way that doesn't just cause us to circle the wagons and hope what we have will see us out. If the facing of our challenges leads is to a prayerful, hopeful dependence on God in prayer then the future, and the R rate could be very bright indeed.
May the Lord give us the courage to change that we may proclaim the faith afresh in this generation.
+Richard