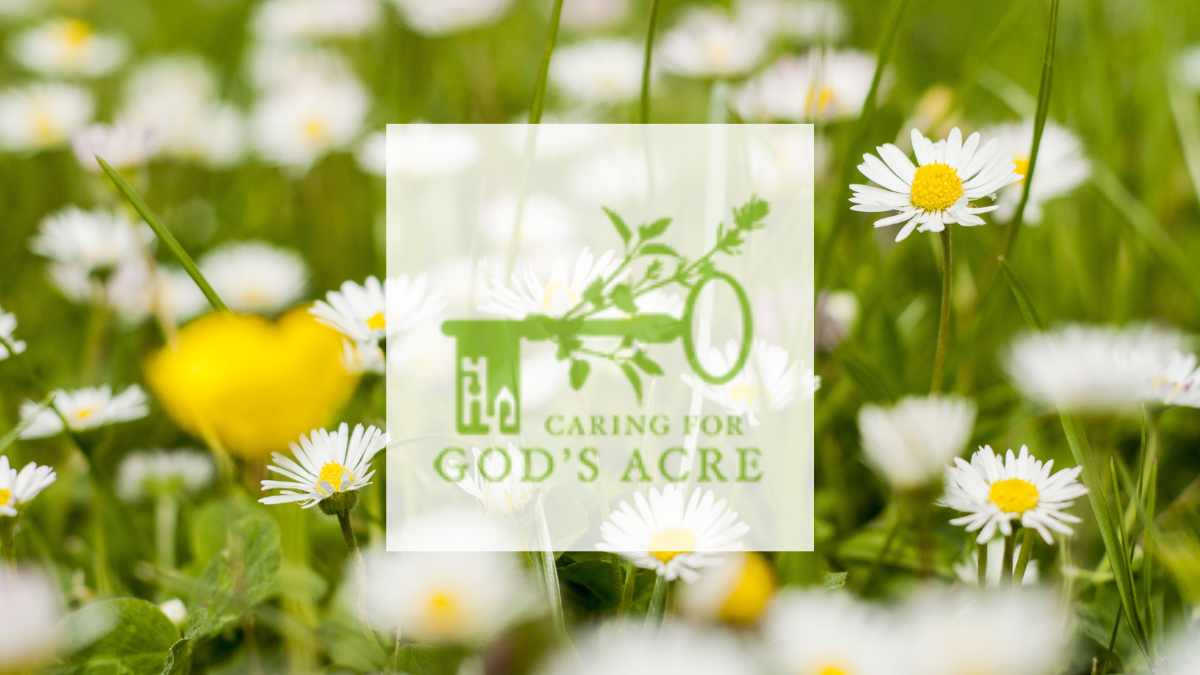 Churches Count on Nature 2023
In 2021 we started Churches Count on Nature, working in partnership with the Church of England, the Church in Wales and A Rocha. The idea behind Churches Count on Nature is to encourage as many people as possible to visit, explore and enjoy their local churchyard, spotting wildlife and recording what they see. These records are then sent to Caring for God's Acre; via an online system such as iNaturalist or iRecord, by emailing us the list or by popping it in the post. These records then go to build up a picture of just how important churchyards are for biodiversity, information which we can then share more widely.
We decided to encourage all those involved with Churches Count on Nature to run some sort of nature spotting activity during Love Your Burial Ground week, a celebratory week which has been running for many years now involving those managing burial grounds of all types and denominations including our magnificent cemeteries. Many of you have taken part over the years and even more then joined in since 2021 via Churches Count on Nature. So far, we estimate that over 16,00 people have been involved in this initiative, some of them simply enjoying a visit to a beautiful and peaceful spot and listening to the bird song, others providing a full species list in Latin of the lichens and invertebrates they've found!
The good news is that we are running it all again from Saturday 3rd to Sunday 12th June, so please join in!
To take part, have a look on our website for information and inspiration, plan your activity, register it with us and request your free Starter Guides plus a Field Studies Council fold-out chart. Visit our website page Be Involved or click HERE. Involvement can be very low key – a few friends listing wildflowers - or can be larger including perhaps your neighbouring school or Messy Church group. If you're unsure about what to do or who might be interested then start small, previous years feedback suggest that you may be pleasantly surprised at the level of local interest.
We're hoping for a bumper year in 2023, perhaps the start of local action inspired by Sir David Attenborough and the Wild Isles television series?
We look forward to reading about all the actions taking place across the diocese.

All the best, Harriet Carty
Diocesan Churchyard Environmental Advisor, harriet@cfga.org.uk,
www.caringforgodsacre.org.uk - individuals and groups in the diocese receive 20% members discount on all CfGA materials. Use the discount code diomem22