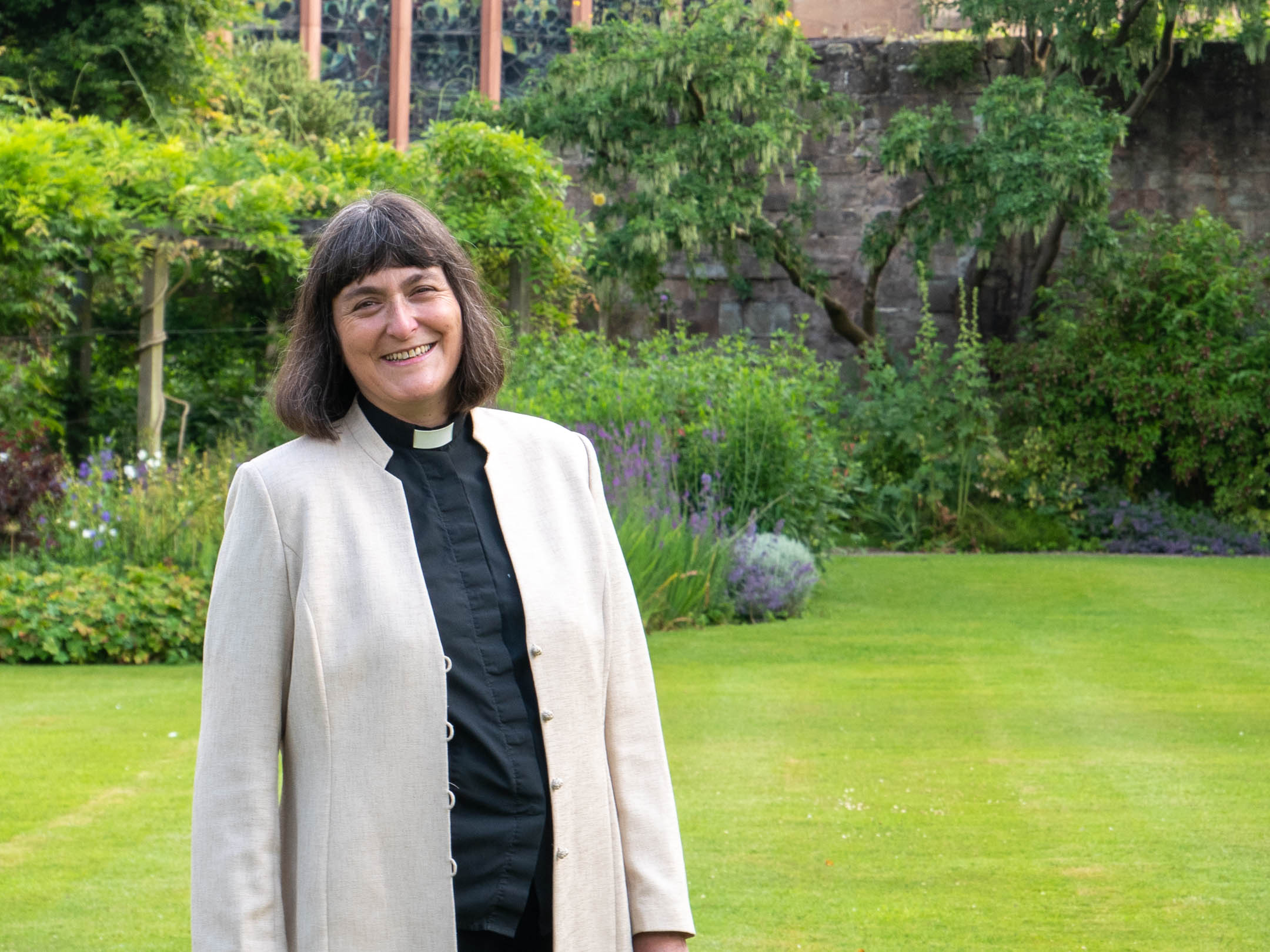 The Revd Canon Sarah Brown trained at the Eastern Region Ministry Course (ERMC) in Cambridge. She served as a curate between 2008 in Welford, Sibbertoft and Marston Trussell, a parish in Peterborough diocese, whilst also heading up the national charity Farm Crisis Network (an ecumenical Christian voluntary organisation since renamed Farming Community Network, or FCN).
In 2011, she was appointed a full-time minister, remaining in the Daventry Team Ministry, and taking on the role of Rural Dean of Daventry. She was made an Honorary Canon of Peterborough Cathedral in 2015 and took up the role of Canon Missioner in January 2018.
Her experience, together with her leadership and development of FCN through a time of great change, followed by a fruitful decade in parish ministry, and her present role as Canon Missioner at Peterborough Cathedral, stand her in good stead as she prepares to take up the role of the Dean of Hereford.
In her spare time, Sarah enjoys music, television crime-drama, reading, gardening, and making appreciative noises to the men in her life about classic motor cars and Formula One motorsport.
Read the full release announcing Sarah's appointment on our News pages.