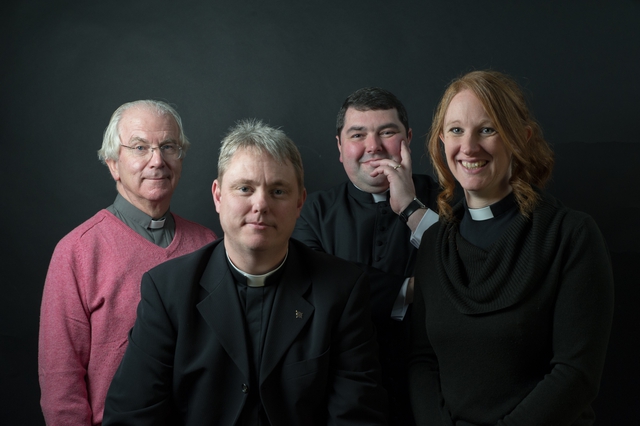 The broadcast of A Vicar's Life made a remarkable impact in this part of the world. Maybe it's no surprise that our clergy, should be stopped in the street by random strangers wanting to talk about the previous week's episode.
But regular church members too reported many conversations in the shops, in the hairdresser's, and with friends. Suddenly everyone had an opinion about the church and Christian faith. The programmes showed the church at the heart of the community. Christians – not just vicars – were seen supporting homeless people, encouraging young people to develop new skills, and building friendship between isolated individuals. Very clearly, these good works were their direct response to the love of God, and trust in Jesus Christ. Perhaps viewers would expect the clergy to be articulate about their faith. It was more of a surprise to hear "ordinary" church members make a direct link between knowing God and helping their neighbours. There was also the moving testimony of one lady who started to attend church only after her own bereavement. She is now offering love and care to people from a different generation.
As Christians, we often feel that our response to the needs all around us is inadequate. Who can ever say they have done enough to support refugees, or rough-sleepers, or those who have been evicted from their homes through no fault of their own?
But the viewing public saw that we do more than wring our hands – we actively try to make a difference.
They also got the message about our motives. Underlying our activity is a compulsion which St Paul described this way: Christ's love compels us. . . He died for all, that those who live should no longer live for themselves, but for him.
The broadcasts, and all the conversations that followed, revealed an important truth about our society. People – even those who rarely darken the doors of our churches – are intrigued by Christianity. They can see that the message is life-changing. They are open to learning more about Jesus, and deciding if there are good reasons for trusting him. The challenge for us is to create stepping-stones for enquirers. We want to map a path from a conversation in the hairdressers, to discovering more about Jesus, and finally to trusting him as Lord and Saviour.
For almost everyone, the friendship of other Christians is a vital part of their own growth in faith. That means being willing to speak openly about what God means to us. But isn't that openness what attracted so many viewers to A Vicar's Life in the first place?