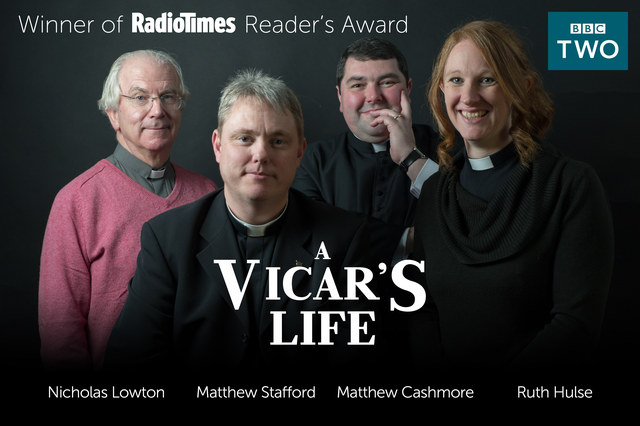 "It is encouraging to see the subject of faith increasingly prominent within our media, highlighting the continued interest in religion and spirituality across our nation.
Last night the 2019 Sandford St Martin awards were held at Lambeth Palace, promoting 'thought-provoking, distinctive programming that engages with religion of all faiths, ethics or morality'.
I was delighted to see the Diocese of Hereford's very own 'A Vicar's Life' awarded the Radio Times Reader's Choice, having competed against so many amazing programmes. The show highlighted the crucial, largely goes unseen, work that many vicars do both in our diocese and across the country.
I am looking forward to seeing many more programs explore areas of the Christian faith in the future."
NOTES
You can also hear +Bishop Richard's discuss the award with radio presenter Kate Justice on BBC Hereford and Worcester.