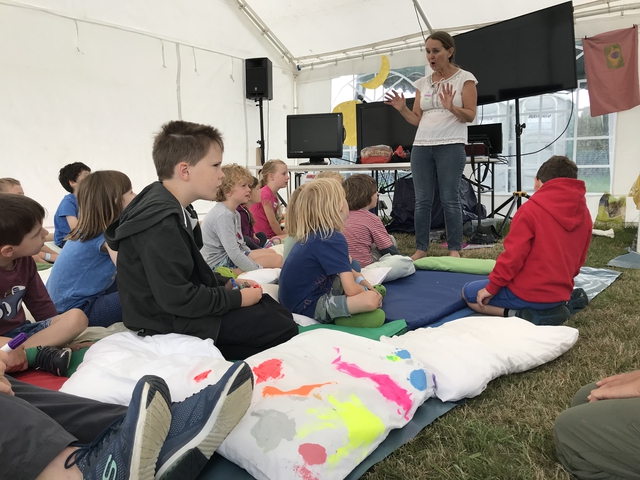 Plenty of us have prayed for one another, our local area and leaders as part of intercessions on a Sunday but how many of us pray for our neighbours at any other time of the week?
In Ledbury people from all of the Christian churches are getting together once a week to pray for one another and their wider community.
7-12-7, so called because of the times during the day when people get together to pray came out of a 24/7 prayer vigil on Maundy Thursday.
Reader at St Michael's in Ledbury, Mary Anne Keyes describes it as:
"a real move of the spirit in the town about four years ago."
Leaders of the Church of England church, the Baptist church, the Methodist church and the Elim church committed to meet and also said they would encourage people to get involved.
7-12-7 prayer is just one of the ecumenical aspects of the churches in Ledbury – they also have Open the Book and the Messy Church at the Baptist church has volunteers from other churches. Mary Anne continues:
"When you don't have a huge number of children in any one church, to get them together for things is terrific, and they learn ecumenicalism from the beginning, which is very important, and they learn about Jesus first and then they start to learn about the flavours of church and doctrine much later."
"The church prayer sessions have even led to greater inter-denominational involvement in a Roman Catholic family camp, Noah's Camp."
It is through the connections made at 7-12-7 that Mary Anne came to know the organisers. Through this, she was invited to lead the children's ministry at the camp near Ledbury, which last summer focused on the Lord's Prayer.
She oversaw and planned the provision for 25 children aged 4-11 during the three-day long event, which saw about 300 people visit.