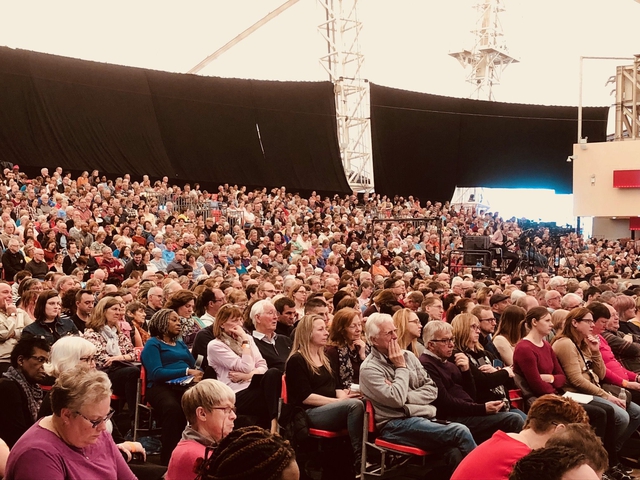 1,500 people were gathered in the main arena at Spring Harvest in Minehead in April – they were there on this particular evening to hear from Hea Woo who came to faith after her husband, who was a Christian, died in a prison in North Korea.
She escaped the regime for China where she became an evangelist and was arrested, tortured and after almost dying in prison was sent to a Labour camp. Among those listening to her powerful testimony, delivered through an interpreter was a group from Holmer Church in Hereford.
They heard how one of Hea Woo's children, a daughter of 26 died of malnutrition in a famine, Janis Gough was among the crowd who after hearing Hea Woo's incredibly moving story prayed for peace.
"One of the leaders said we're all going to pray, but we want to focus all our prayer on Kim Jong-un and you just felt at that moment as if everybody's minds were absolutely focused, pleading with God, saying 'God you've got to do something. He's got to be changed.'"
"Coming out of that hall, knowing that we had been of one mind, we all filtered out quietly thinking wow - this was a special moment."
Less than two weeks later, Janis heard the news that the leaders of North and South Korea, were not only holding a summit but had shaken hands on the border between the two nations.
Janis explained:
"My husband likes to have Radio 4 on in the morning as we have our morning cup of tea and I was sat there in bed – thinking yes!
"I thought about those people eating bark from the trees and racing to eat a blade of grass because the country was so barren and so great was the famine. "It just felt like a fissure had been formed, a crack. I looked out at the garden and thought perhaps it's a bit like spring, whatever people say about how Kim Jong-un has made different movements in the past – this perhaps is a green shoot. "