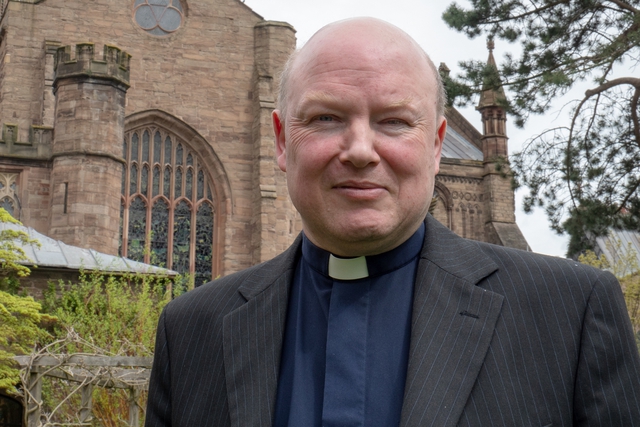 As I write this we are approaching the start of Lent. Easter this year falls very early and it feels like only yesterday that we finished celebrating Christmas. One impact of COVID-19 and the pandemic is that time can feel somewhat stuck. It can feel like we are trapped between events rather like a strange Science Fiction world where we are caught up in an endless cycle of repeating the activity. It reminds me a little of the film 'Groundhog Day' where the main character is trapped in a world where he simply repeats February 2nd over and over again! I think if we are not careful our spiritual lives can get stuck too, with little opportunity to worship together in church and limited social interaction, we can very easily become dislocated from our faith and from each other.
Lent traditionally has been seen as a time of self-examination, self-discipline and fasting although interestingly it didn't include Sundays as these were feast days and celebrations. It took its form from the 40 days Jesus spent in the wilderness following his baptism. It also marked the traditional beginning of Spring and the word Lent is based on the old English word for 'Spring season'. As part of that preparation and self-denial, we have traditions of giving things up for a season and abstinence. In more recent times we have been encouraged to take something up that is of spiritual benefit to ourselves or general benefit to others instead. One of the things we have perhaps lost sight of is it was also a season of spiritual generosity and almsgiving.
When I did some research as part of some studies into what helps churches to grow one of the common themes that emerged was that growing churches were generous churches. They held lightly to their money and buildings, giving of time, talents and money for the 'Common Good' through acts of service and generosity. They saw money as a resource to be used for the Kingdom rather than horded for a rainy day that never came.
This Lent is a prime opportunity to set time aside to realign our spiritual lives. John writing his Gospel gives us a wonderful picture in chapter 15 of the vine and its branches. In that Jesus says to his disciples:
"I am the vine; you are the branches. If you remain in me and I in you, you will bear much fruit; apart from me, you can do nothing. If you do not remain in me, you are like a branch that is thrown away and withers; such branches are picked up, thrown into the fire and burned. If you remain in me and my words remain in you, ask whatever you wish, and it will be done for you. This is to my Father's glory, that you bear much fruit, showing yourselves to be my disciples." John 15 5-8
If we are going to be effective disciples, we need our lives to be rooted in Jesus. We have to learn not just to listen to Jesus' words but live them out. I think one of the reasons many of us find the pandemic restrictions so hard is that the Christian faith is primarily lived out in the community and is not a solitary or individual activity.
If we are going to make the most of Lent then we need, as a church, to rediscover a communal faith which looks outwards. To put our faith not in an institution called 'church' but instead in the person of Jesus who longs to change us into the people God created us to be.
However, you use these coming weeks why not discipline yourself to spend a few minutes each day to reflect on your spiritual journey and your relationship with God, to offer yourself to Him that we might become more like Him, as CS Lewis said:
"We must lay before Him what is in us, not what ought to be in us."
from Letters to Malcolm: Chiefly on Prayer, chapter 4
Derek