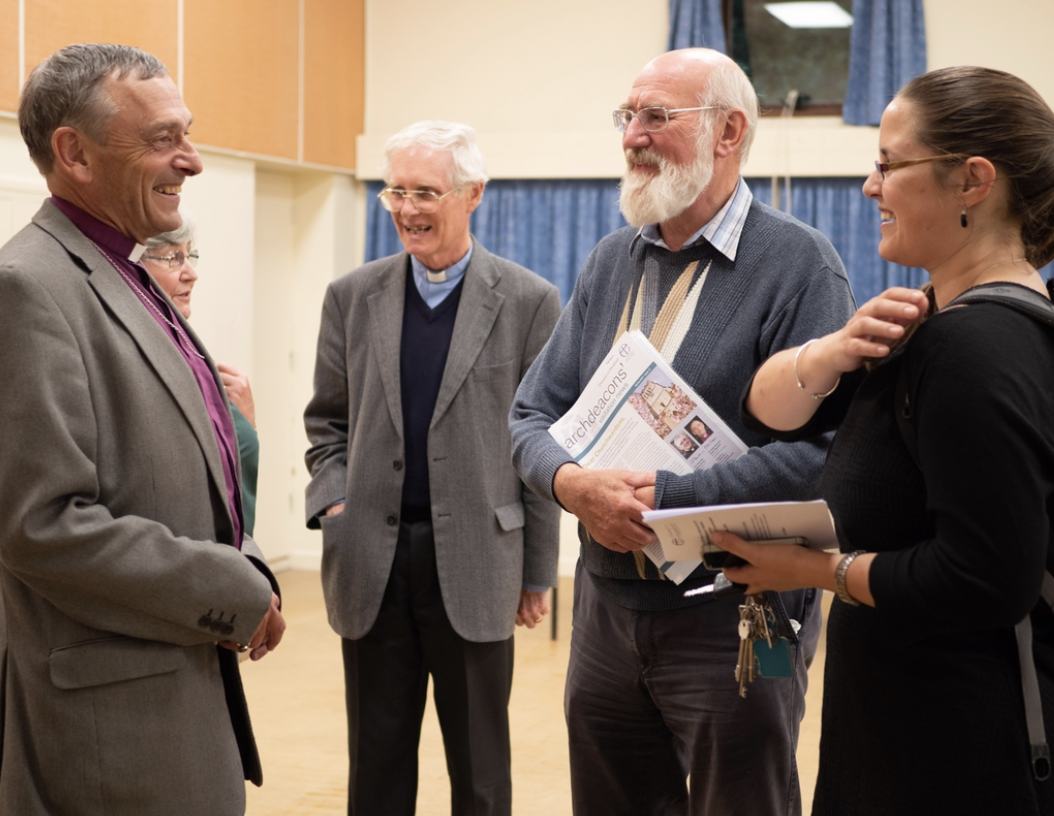 The Bishop of Ludlow, the Rt Revd Alistair Magowan, has been both a Suffragan Bishop and Archdeacon in the Diocese of Hereford since 2009. Bishop Alistair gave his last official service on Easter day 2020 via Facebook and YouTube.
"Bishop Alistair has exercised a significant role in shaping the Diocese of Hereford over the last 11 years and I am thankful for his service" said the Bishop of Hereford, Rt Revd Richard Jackson.
The Diocesan staff were able to give their thanks and farewell during a private zoom call last week where Bishop Alistair expressed his gratitude for the many partnerships between Church and local community across the diocese of which he has been a part. We hope there'll be an opportunity once we're able to return to our churches for a proper farewell and service of thanksgiving at Hereford Cathedral later this year.