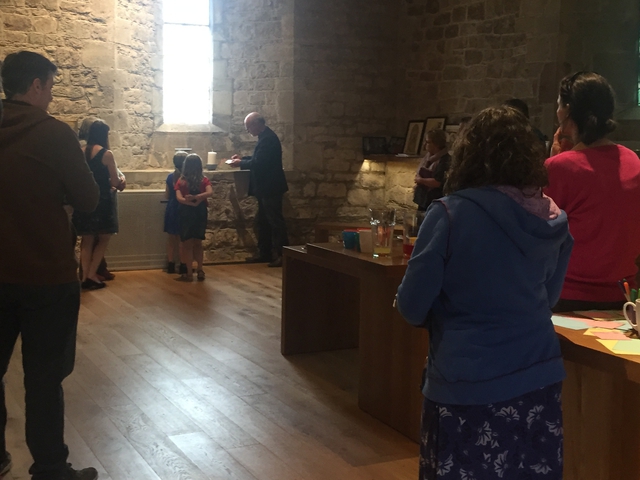 In December last year 18-year-old Lydia Cole died unexpectedly. At her funeral the newly in post Christine Cattanach heard two of her friends discussing how the church felt like theirs because they have all of their family weddings and funerals there but they didn't come at any other time.
The Intergenerational Missioner for Ross on Wye, began thinking about how she could help these young people feel that the church was their space the whole of the time. She asked God to help her make them feel welcome and loved.
Christine said:
"I just prayed on whether there was something I could do to change this situation. I just prayed a lot really and asked how should I help?
"And then when I went back to the church the following week, without it being full of people and saw the great space at the back, I just got this vision of young people gathered there with candles and hot chocolate and cookies.
"It just made me think could we the church community welcome and bless this family and these friends of Lydia – not hard-line evangelism or anything like that but just love them and bless them."
Out of this vision and with the support of the congregation at St Michael's and All Angels church – Lydia's Place was born, a time to remember together. Her sisters invited Lydia's friends on Facebook and members of the congregation baked cakes and biscuits.
More than 40 friends of Lydia and family members came along to the gathering, which also featured a prayer time, and the lighting of a candle for Lydia. People also filled out cards about their memories of Lydia. Christine continues:
"We made little parcels for people who came and put in a tea light and underneath it a square of paper which folded out, and on it we thanked people for coming and assured them that they would always be very welcome to come and spend time in the church.
"Sometimes you create avenues and people don't always walk down them but they're still there for the future, this has been a lot about building a relationship with them, but we'll see as it's in God's hands now."